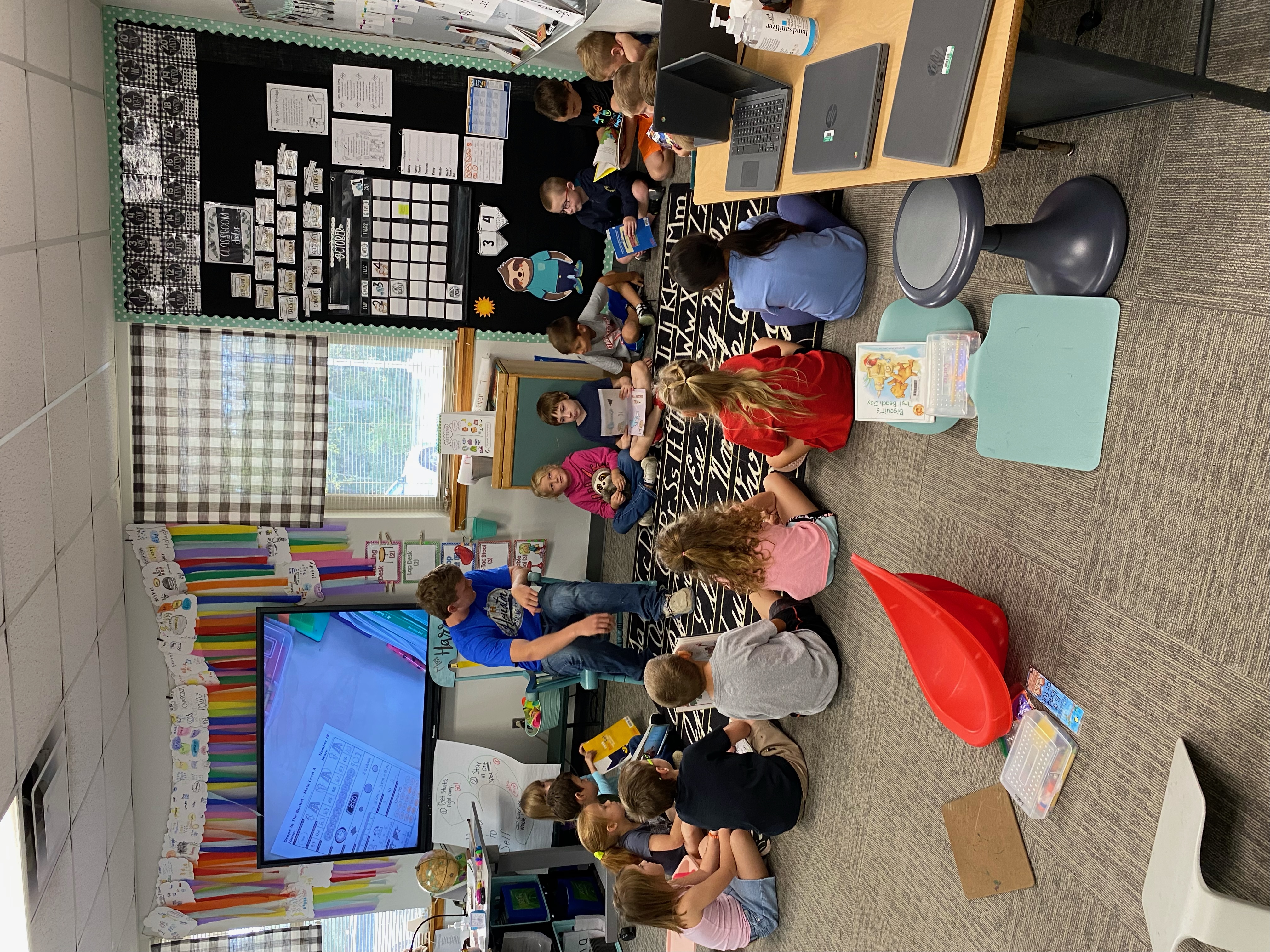 HS Student Cade Stone helps out in 1st Grade
HS Student Cade Stone helps out in 1st Grade
Normangee Elementary SpotLight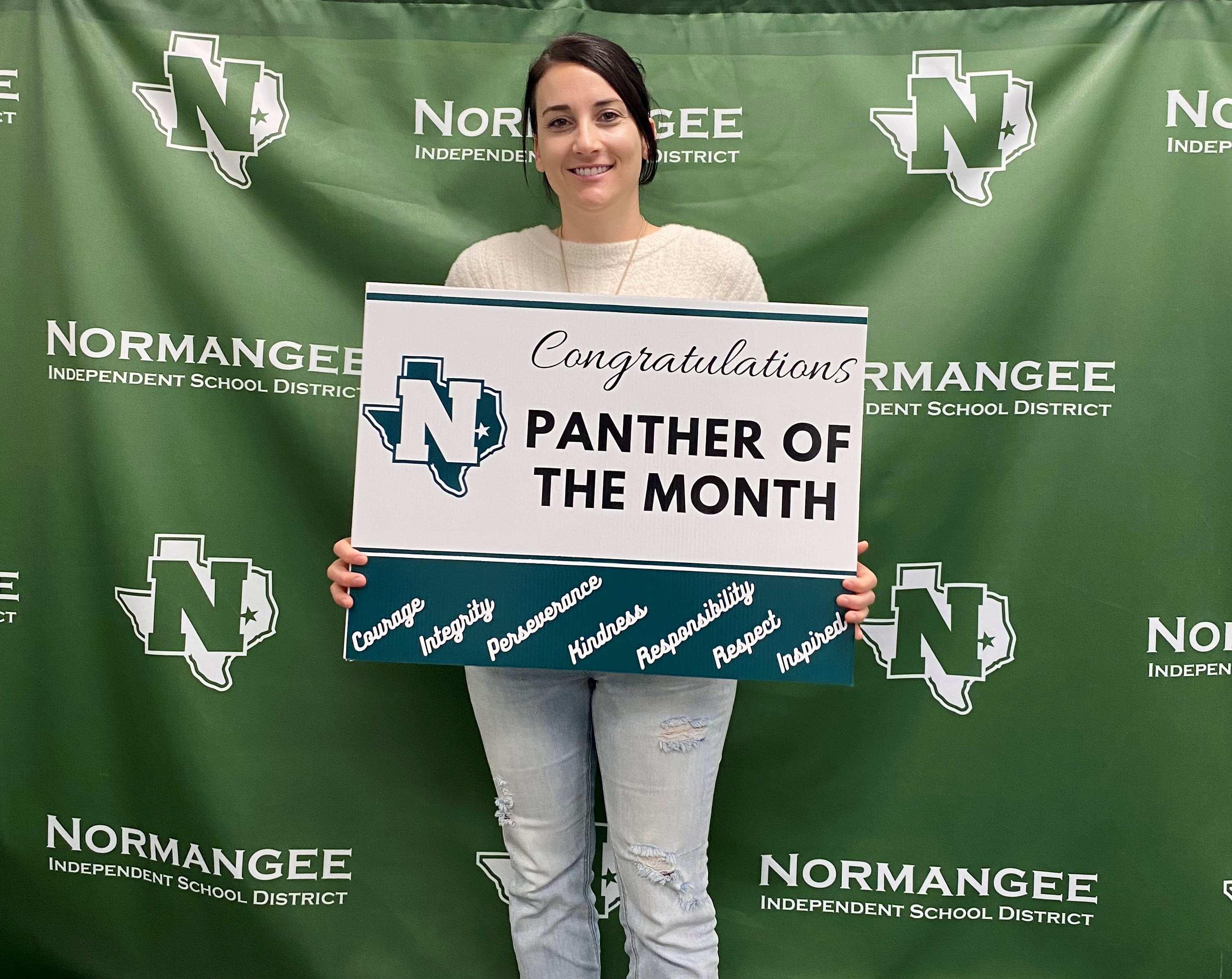 Mrs. Newsom brings joy to everyone she meets through her attitude of servant leadership.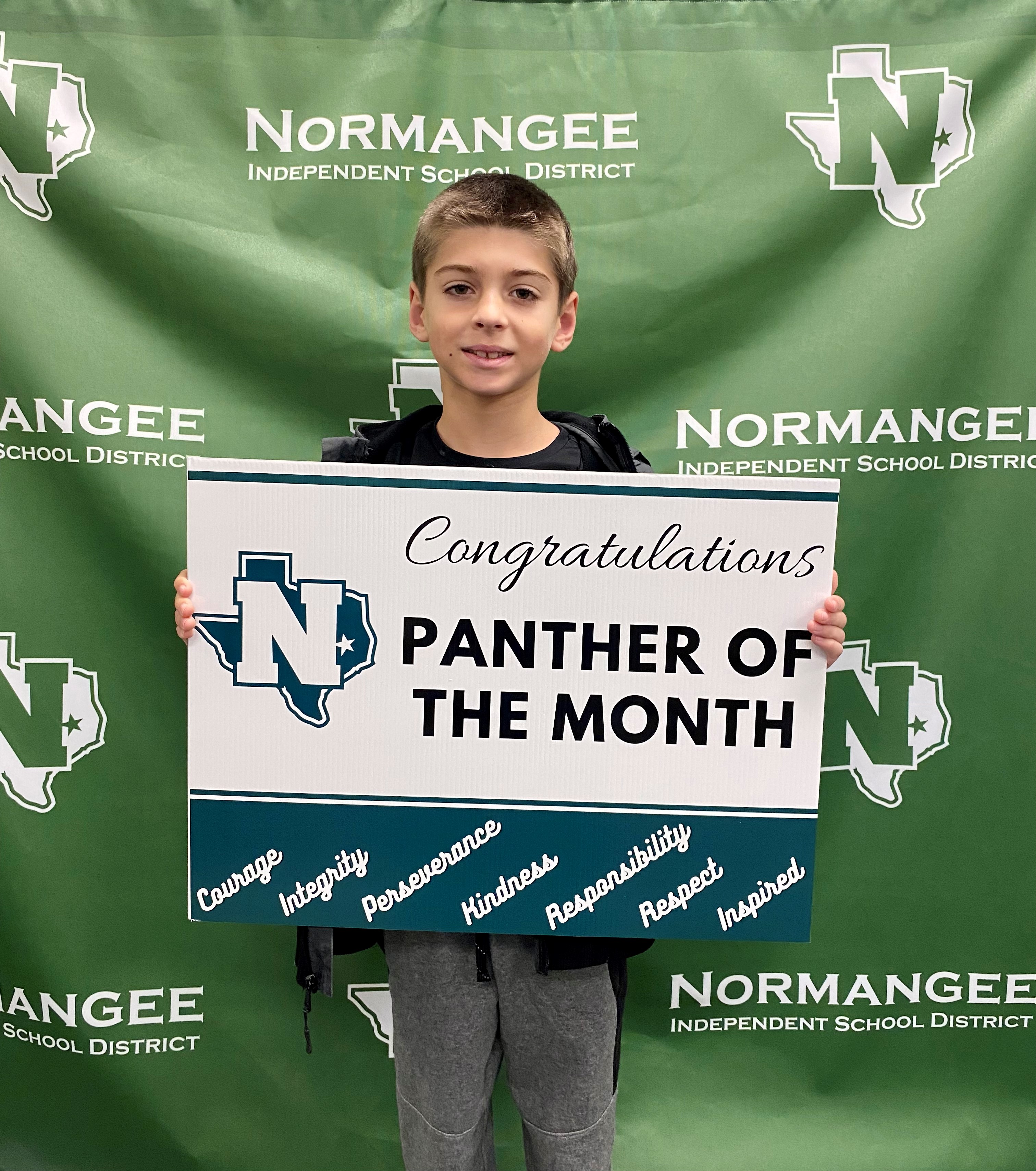 Garrett is a well rounded student. He always gives his best effort whether at lunch, the playground, or in the classroom. He is respectful to his classmates. Garrett works hard and leads by example.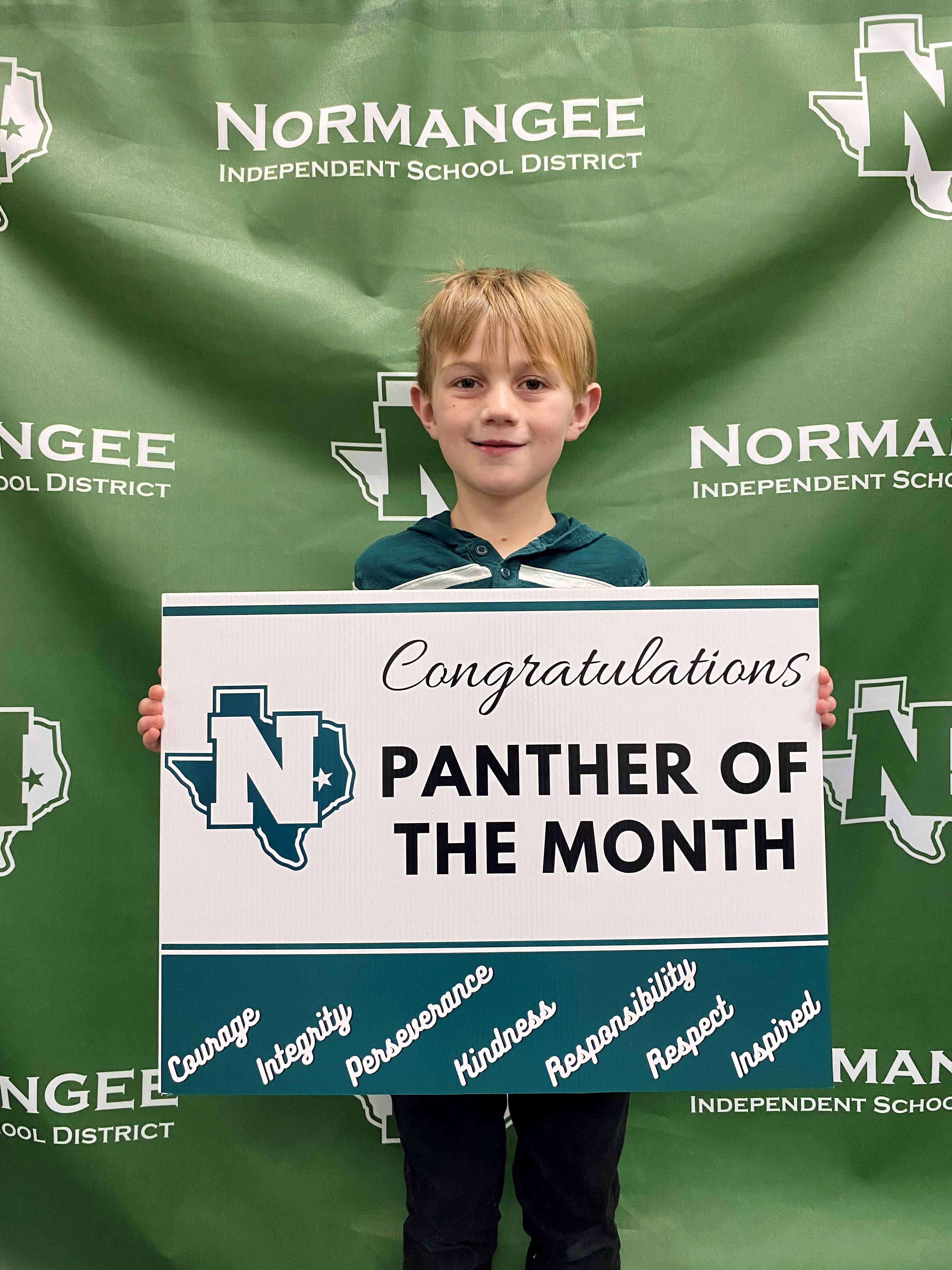 Bode Griggs is a kind and caring young man. He has a genuine heart and sweet spirit towards his fellow classmates. He is an excellent example of what a Panther should be. He models good behavior in his actions in class and outside of the classroom as well.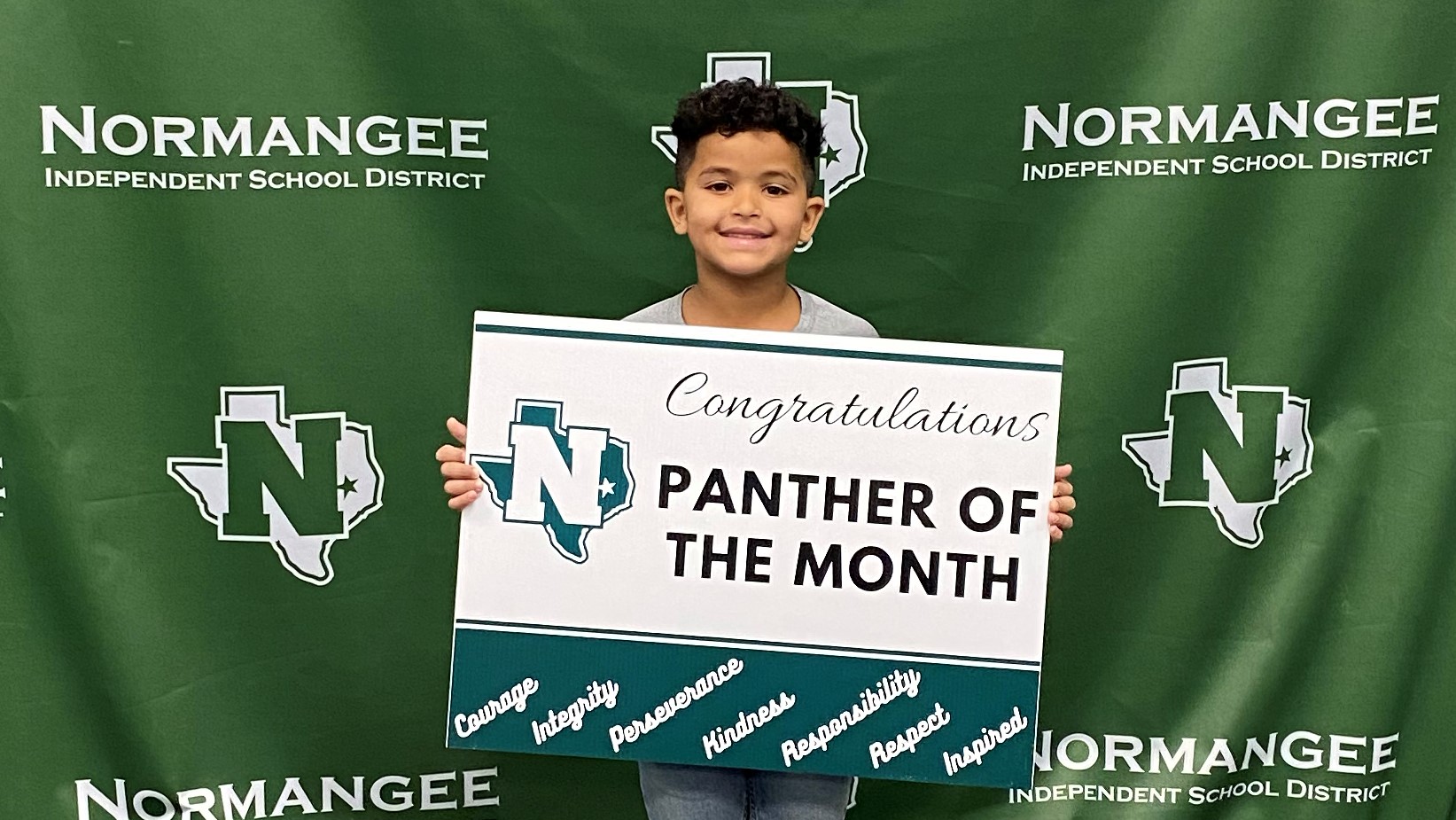 Hector deserves to be Panther of the Month not only for his work ethic and the high standards that he sets for himself, but also because of the encouragement and joy he brings to others.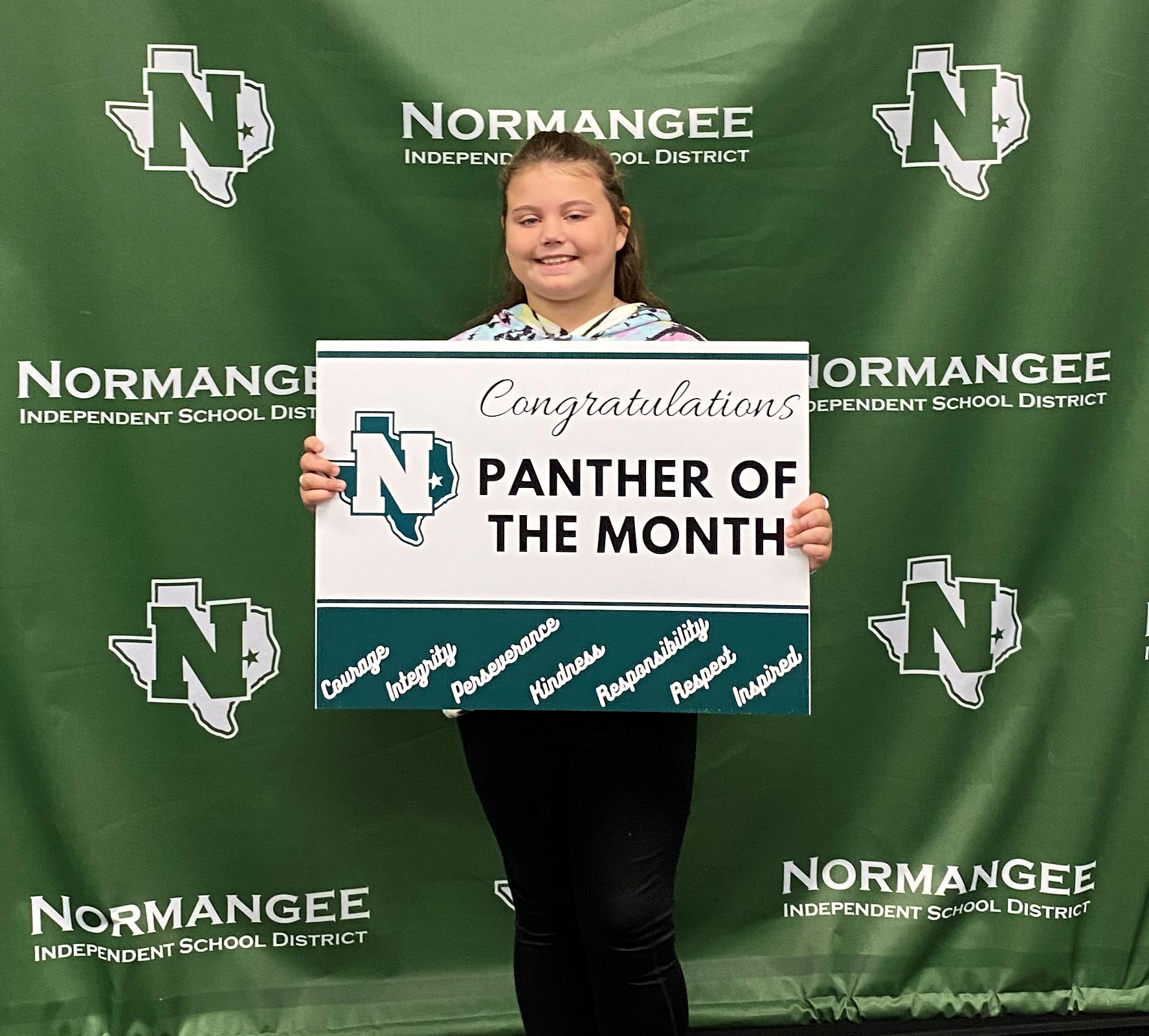 Acelee is a great student and good classmate. She takes initiative in her work and always does her best. She is willing to lend a hand to her peers. Acelee is diligent about following the rules and she leads by example.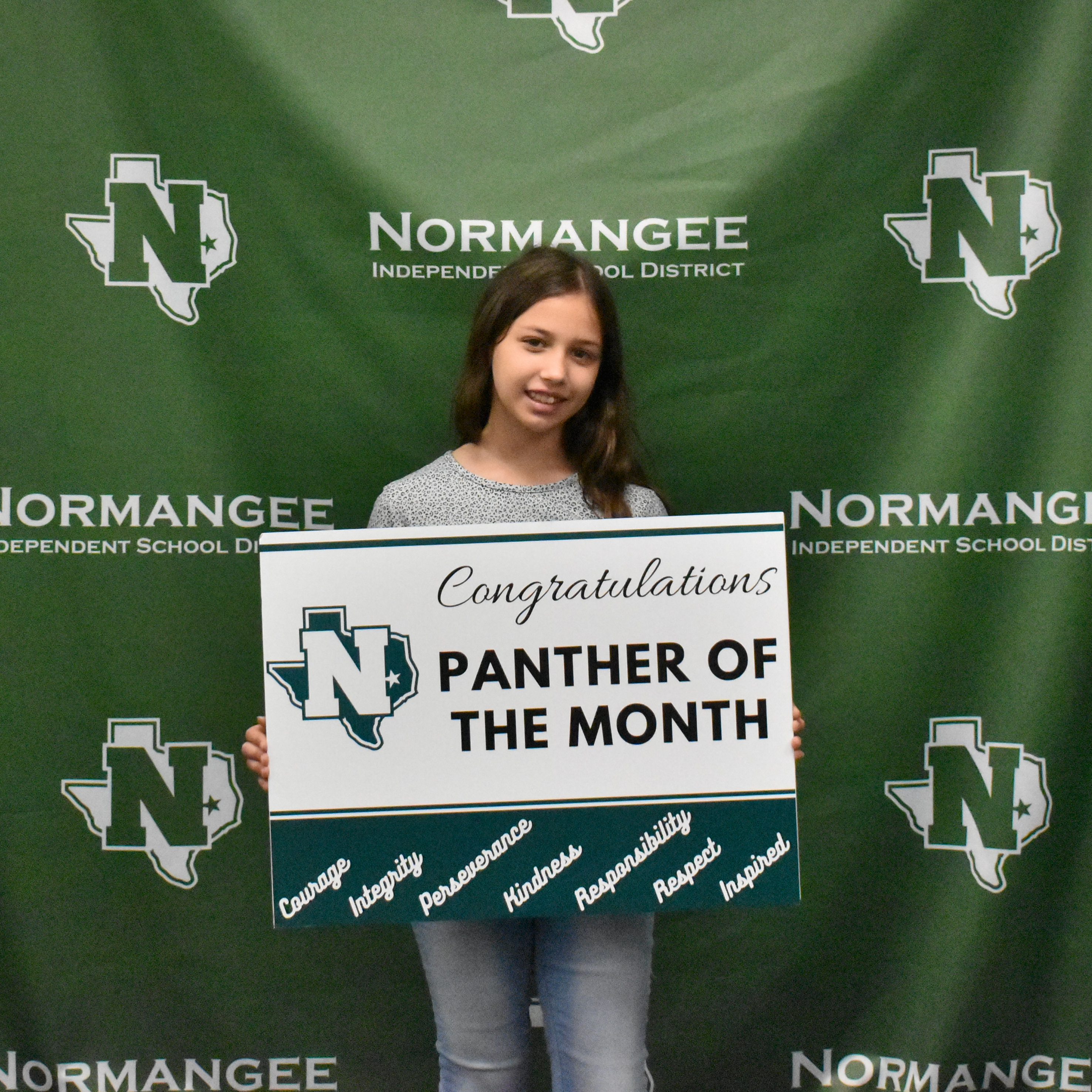 Sophia is an excellent example for every student at Normangee Elementary. She quietly goes about her business doing the right thing all the time. Sophia is always willing to help, and without hesitation works diligently to make sure everyone in the classroom feels welcome.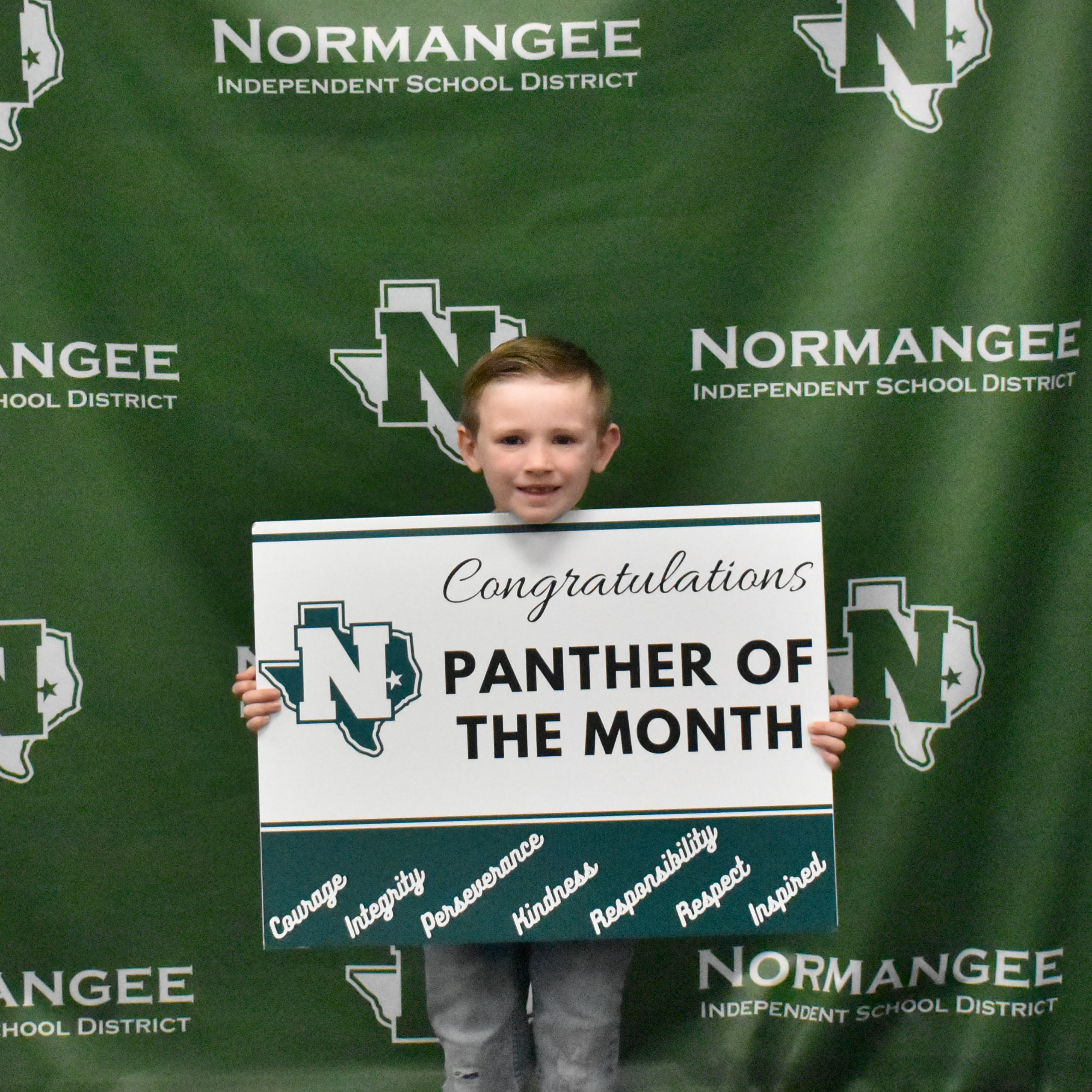 Kason is always willing to lend a hand wherever he is needed and does a great job at his school work. Kason represents NISD well because he always strives to do his best with each task that he is given.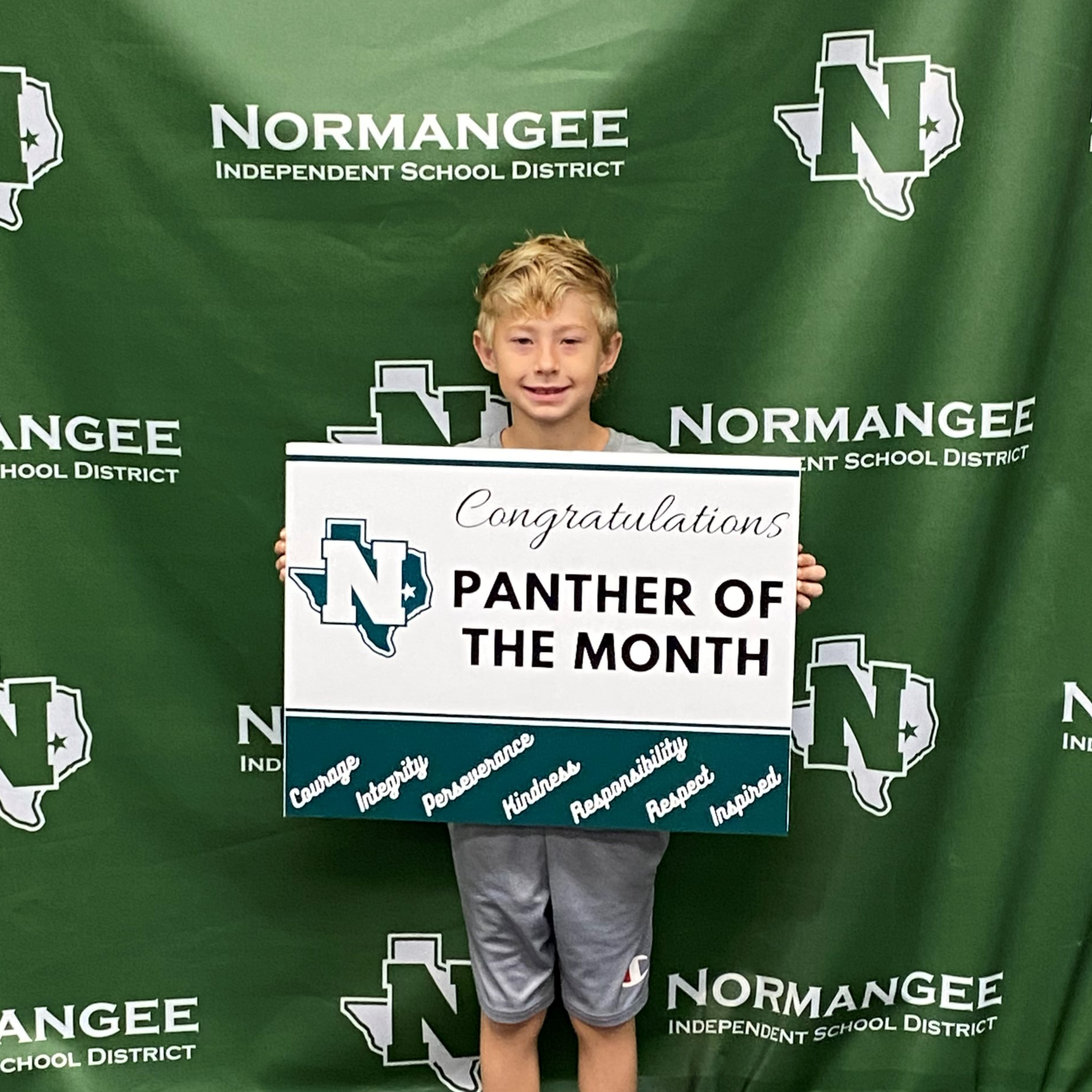 Dalton is one of the kindest young men you will come across. He treats his classmates, teachers and staff with respect . He is responsible and helps those around him. He is a person of high integrity and is always honest. Dalton is everything we look for in a student at Normangee Elementary.
Neymar is a great student. He is always happy. The other students want to be his friend because he is nice to everyone. We are very proud of Neymar.