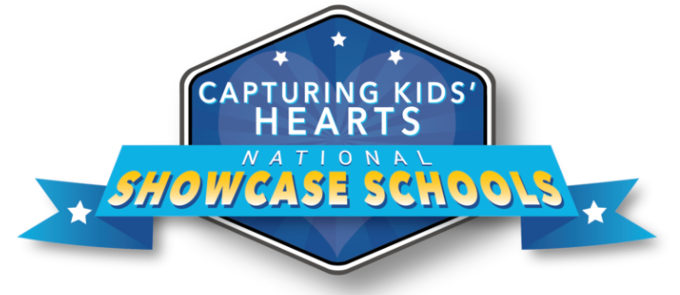 Normange Elementary Earns National Showcase Designation!
Normange Elementary Earns National Showcase Designation!
In just the 2nd year of implementing Capturing Kids Hearts NES has been declared a National Showcase Campus
Normangee Elementary SpotLight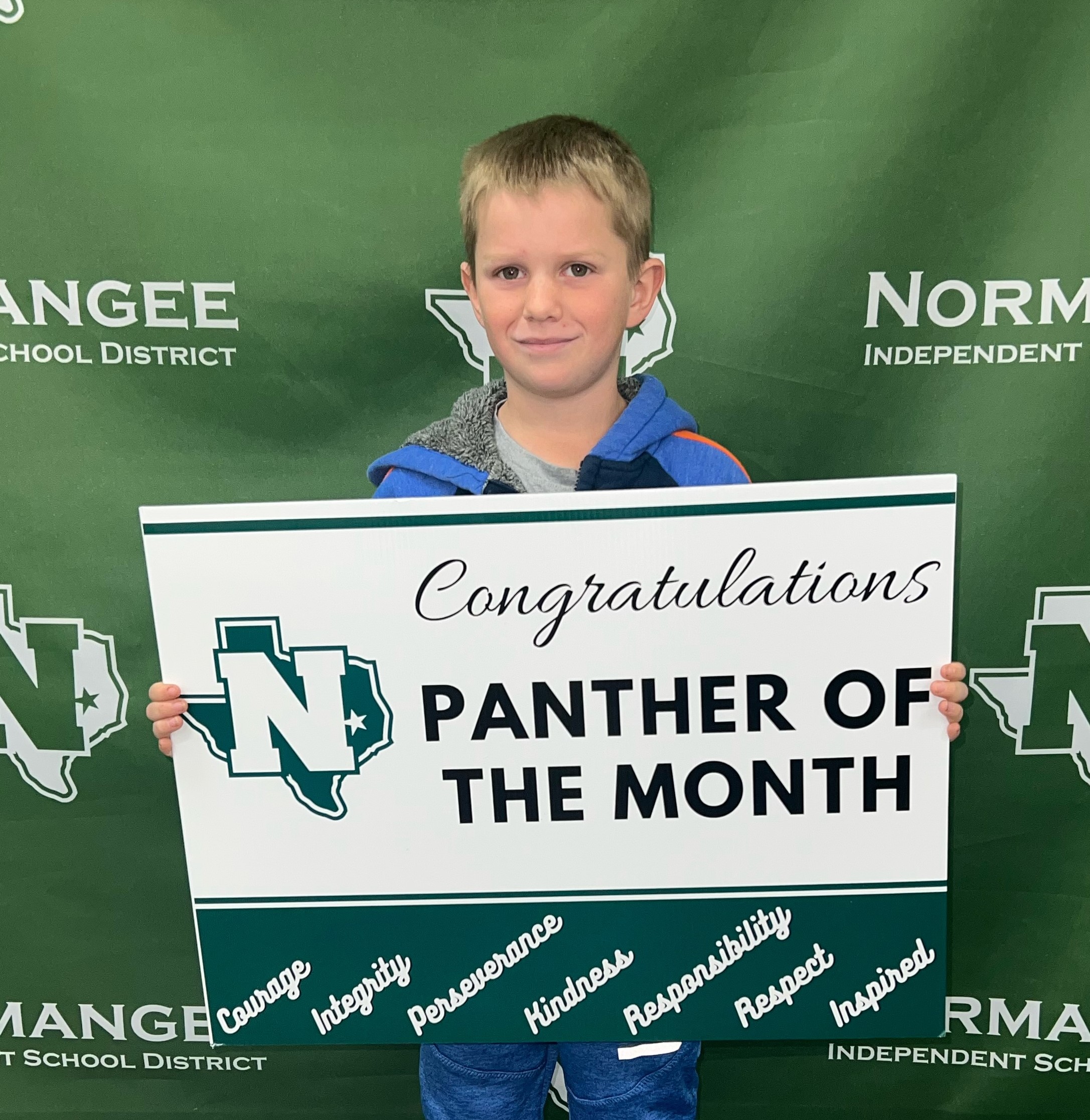 Coye Mac is always doing what is expected of him. He listens, follows directions, and works hard. He is respectful, polite, and is always happy. Coye Mac is a good example of what a Prestigious Panther looks like and acts like on a daily basis.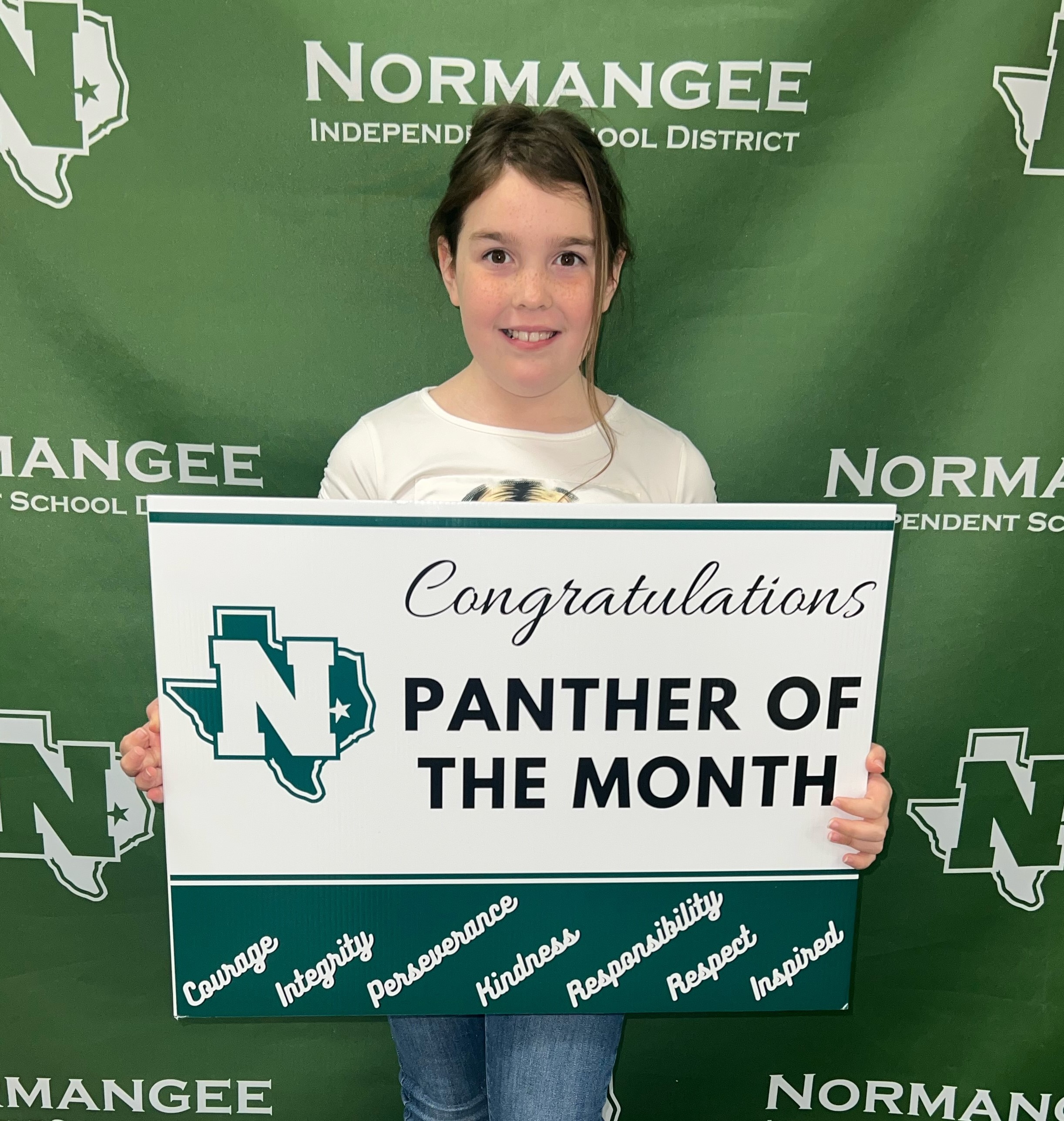 Elissa is a student that comes to class everyday ready to work with a great attitude, pays attention, tries her hardest and is always prepared. She is positive, kind and a good friend. Elissa leads by example and is everything we want to see in a panther.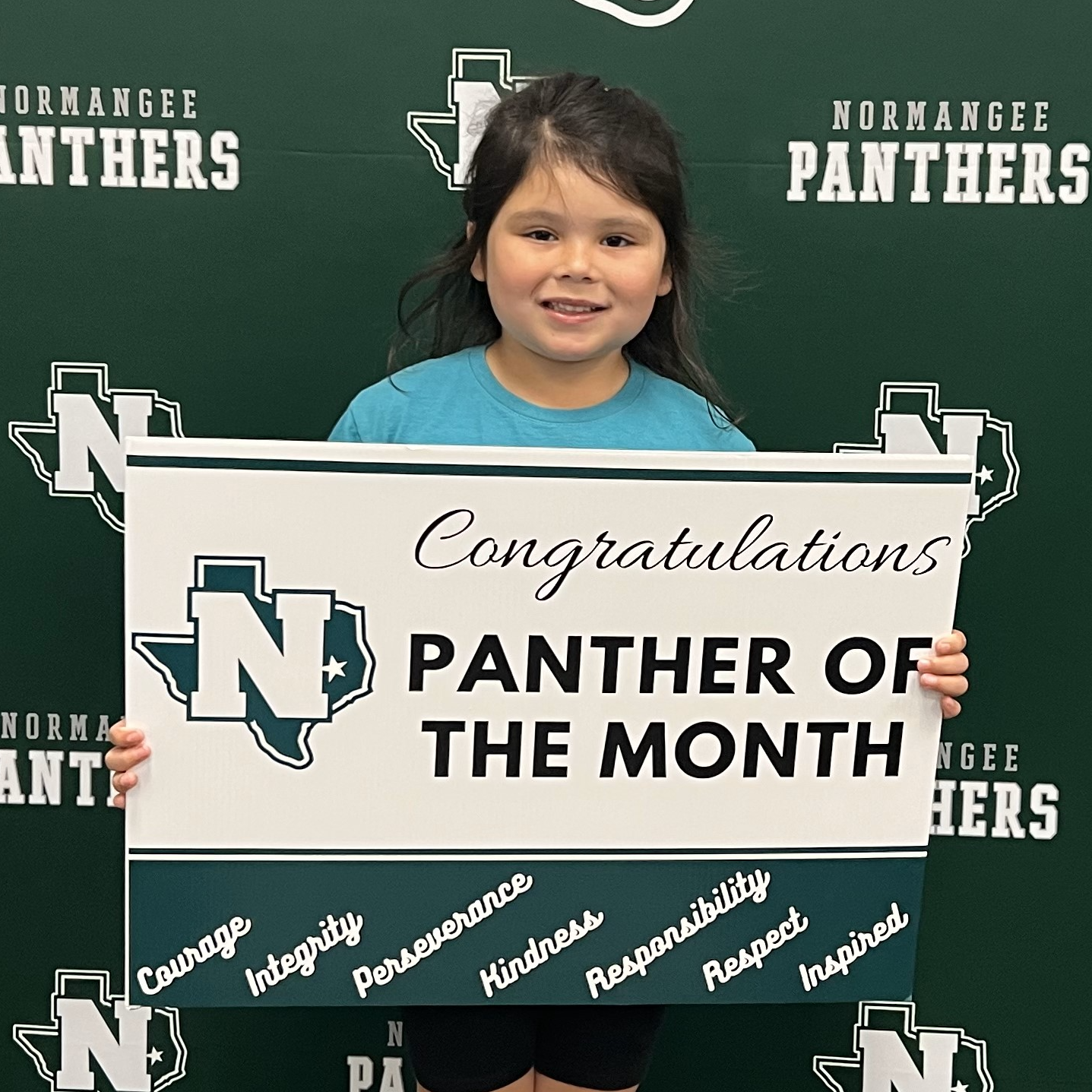 Bailey exemplifies the image of a "Prestigious Panther". She is a friend to all, caring, determined, positive, and respectful. She will be the first to lend a helping hand when a friend is in need. Her growth this school year has been spectacular. She is a joy and a bright spot in our classroom.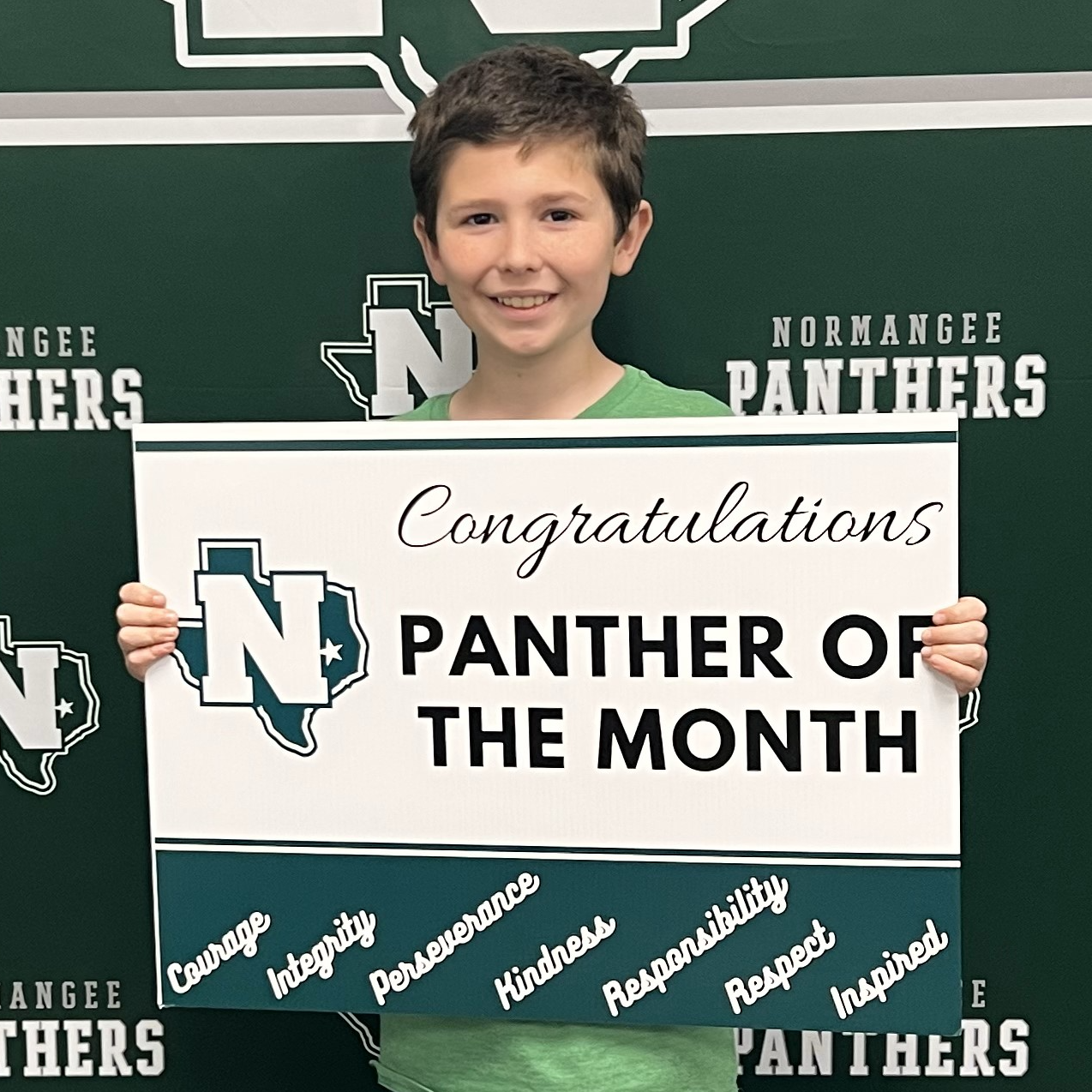 Luke is an extremely hard worker in all of his classes. He is kind and considerate to his peers and teachers. There is rarely a time when Luke is not smiling. He has a joy of learning and models it for all to see. Luke is an exemplary student and the definition of panther pride.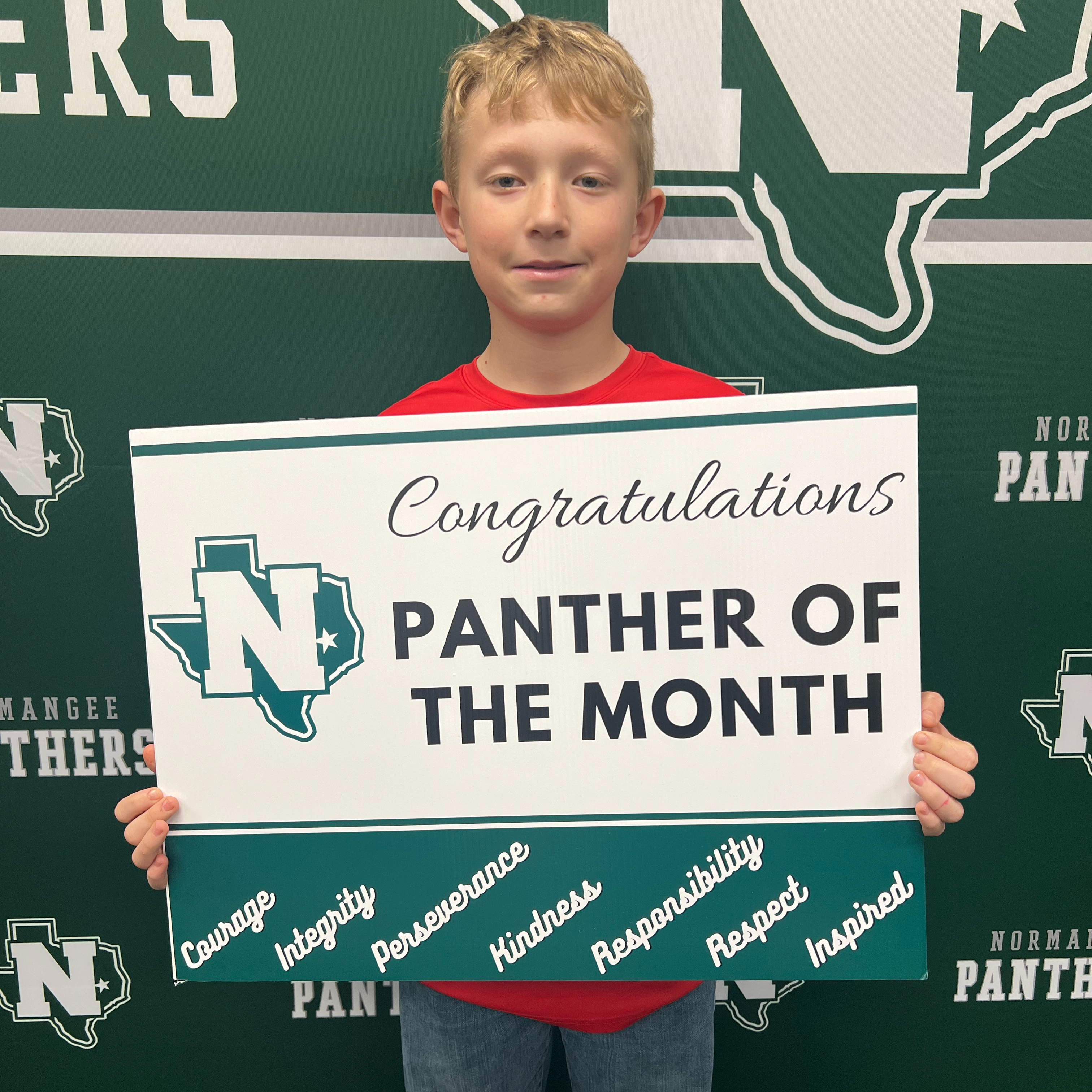 Drake is eager to learn, has a growth mindset and does not get discouraged with failure. He comes in with a positive attitude every day and never complains. Drake has good character; being trustworthy and helpful to his friends and teachers.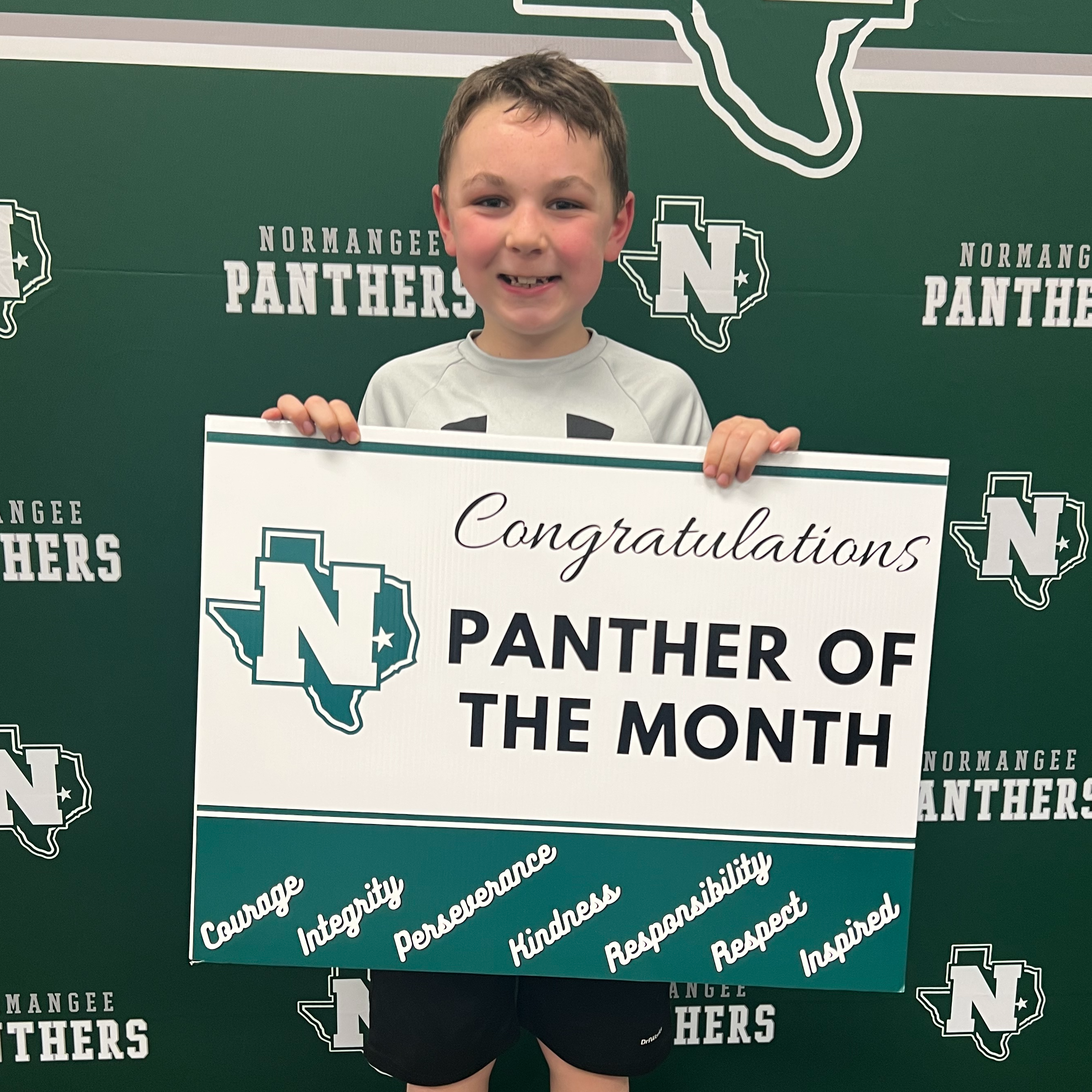 Nathan is always respectful, he makes sure his work is neat and correct, he takes care of business first but knows how to have fun too. Nathan's best trait is his Never Give Up Attitude.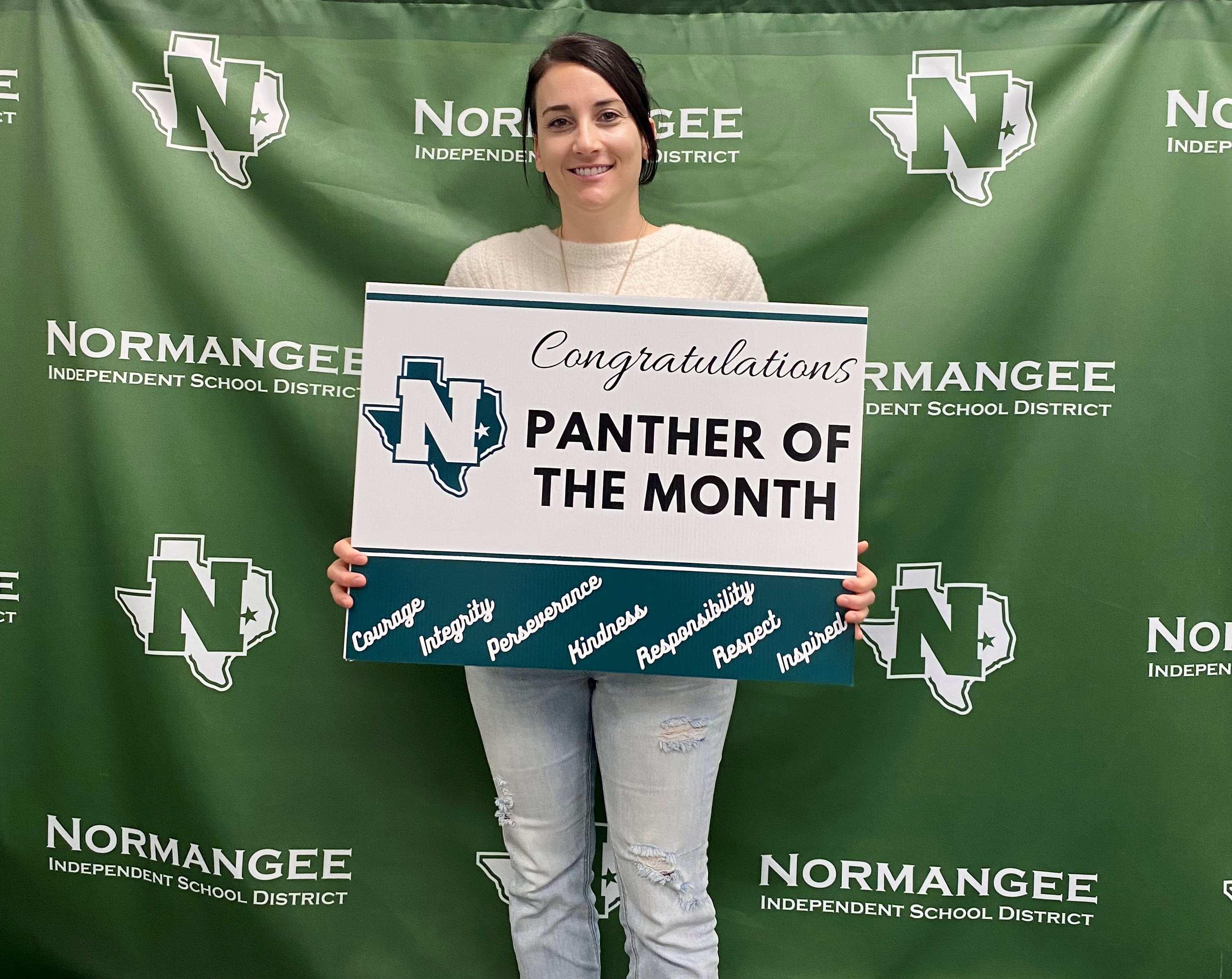 Mrs. Newsom brings joy to everyone she meets through her attitude of servant leadership.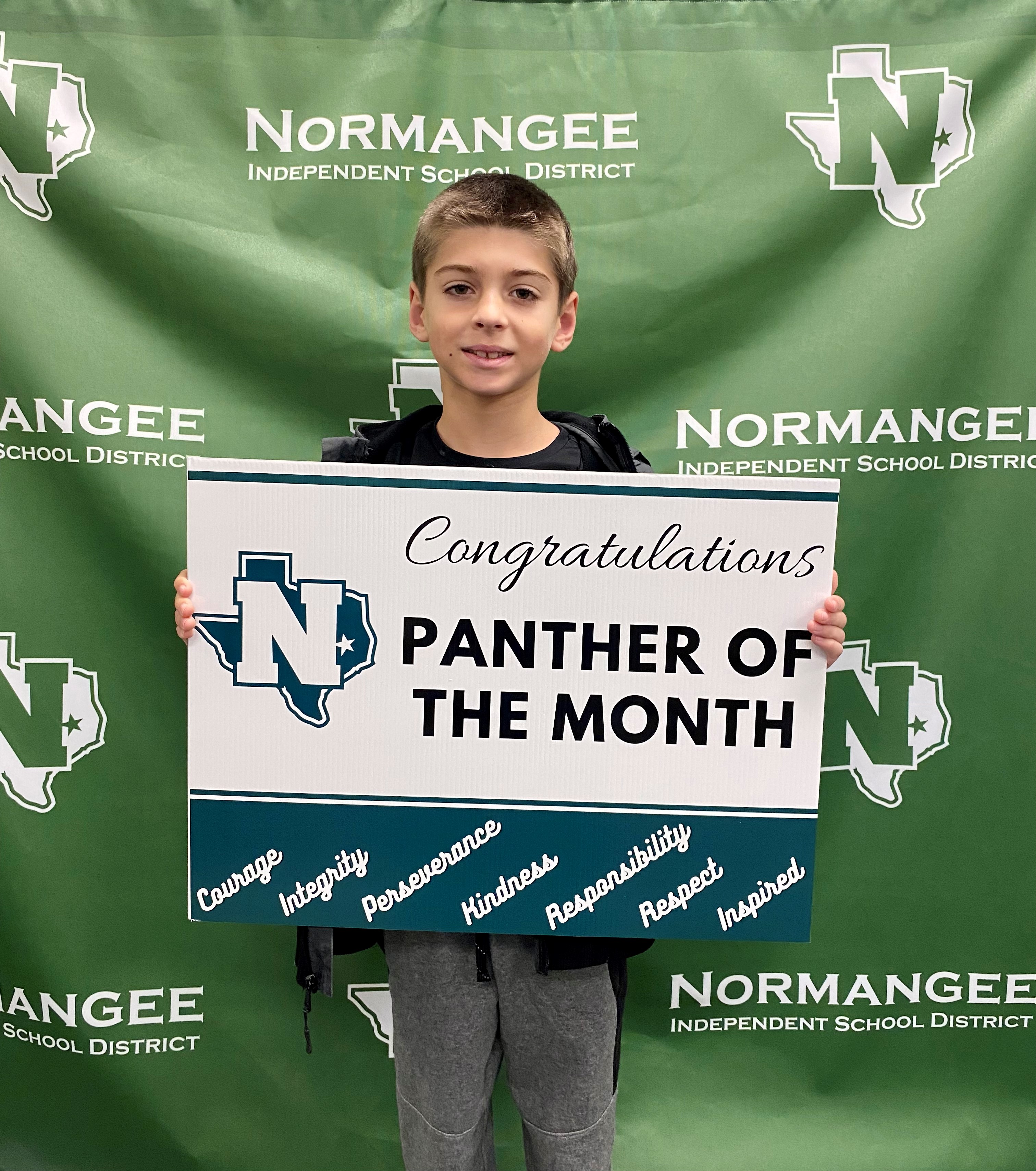 Garrett is a well rounded student. He always gives his best effort whether at lunch, the playground, or in the classroom. He is respectful to his classmates. Garrett works hard and leads by example.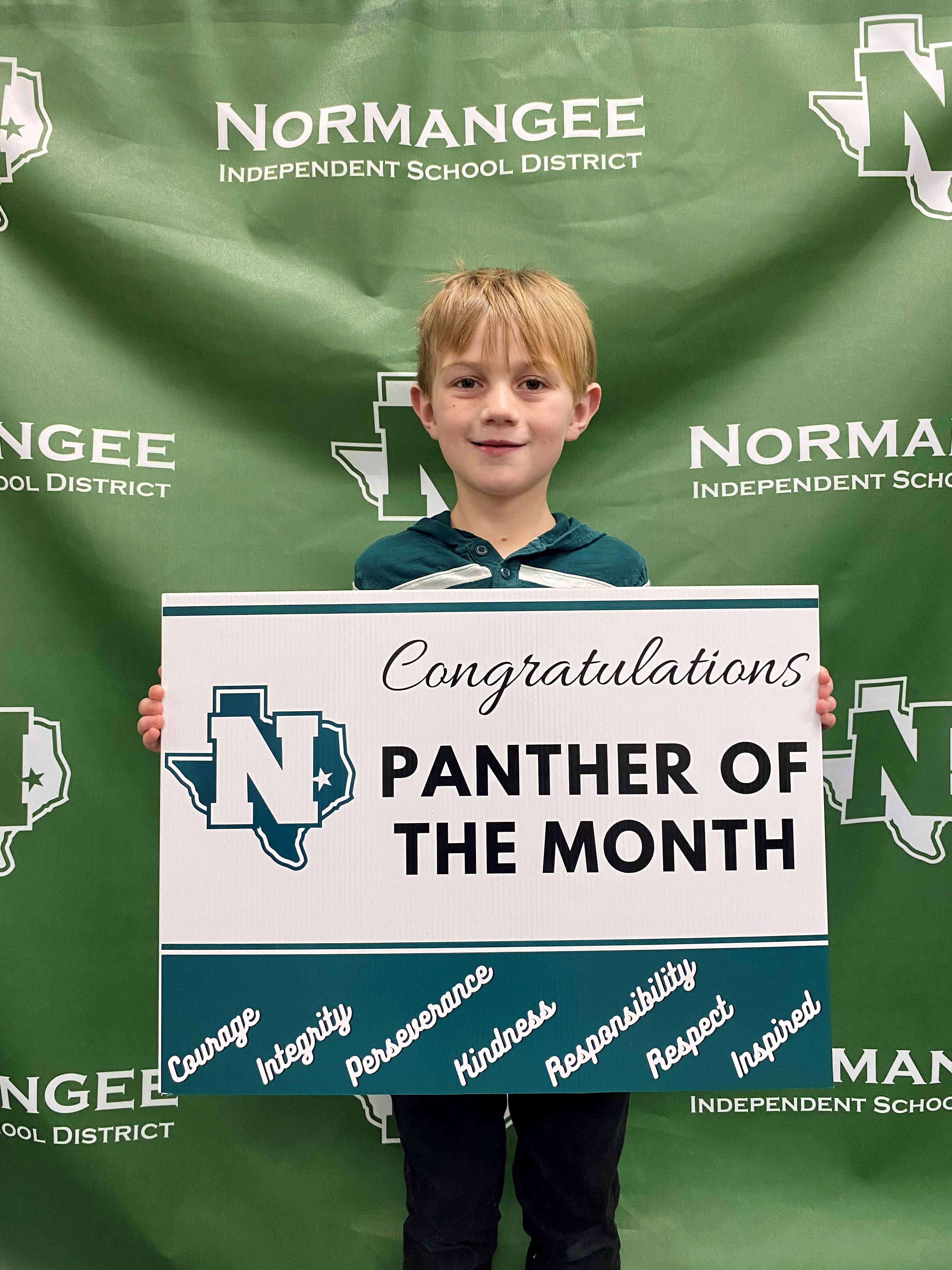 Bode Griggs is a kind and caring young man. He has a genuine heart and sweet spirit towards his fellow classmates. He is an excellent example of what a Panther should be. He models good behavior in his actions in class and outside of the classroom as well.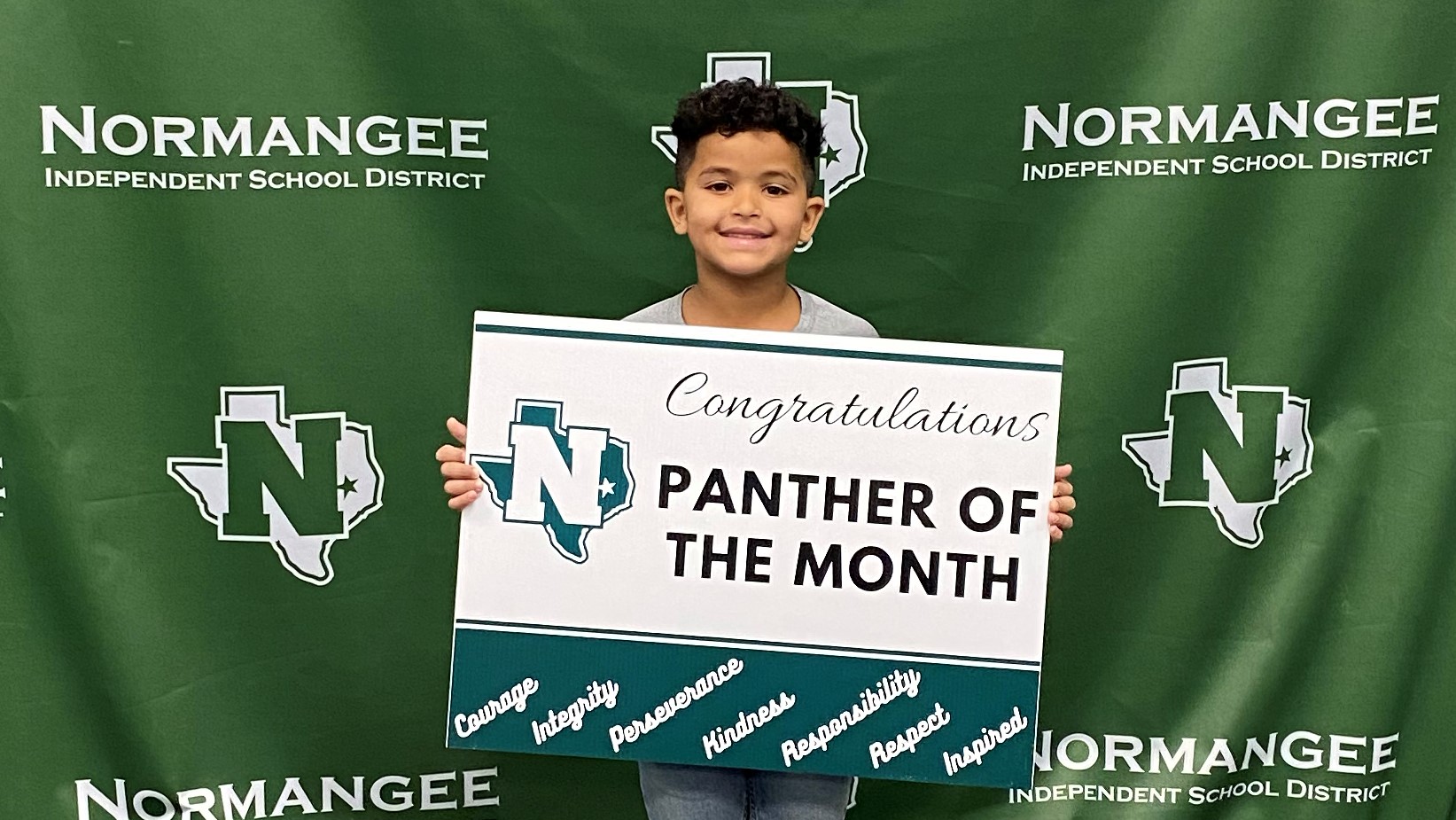 Hector deserves to be Panther of the Month not only for his work ethic and the high standards that he sets for himself, but also because of the encouragement and joy he brings to others.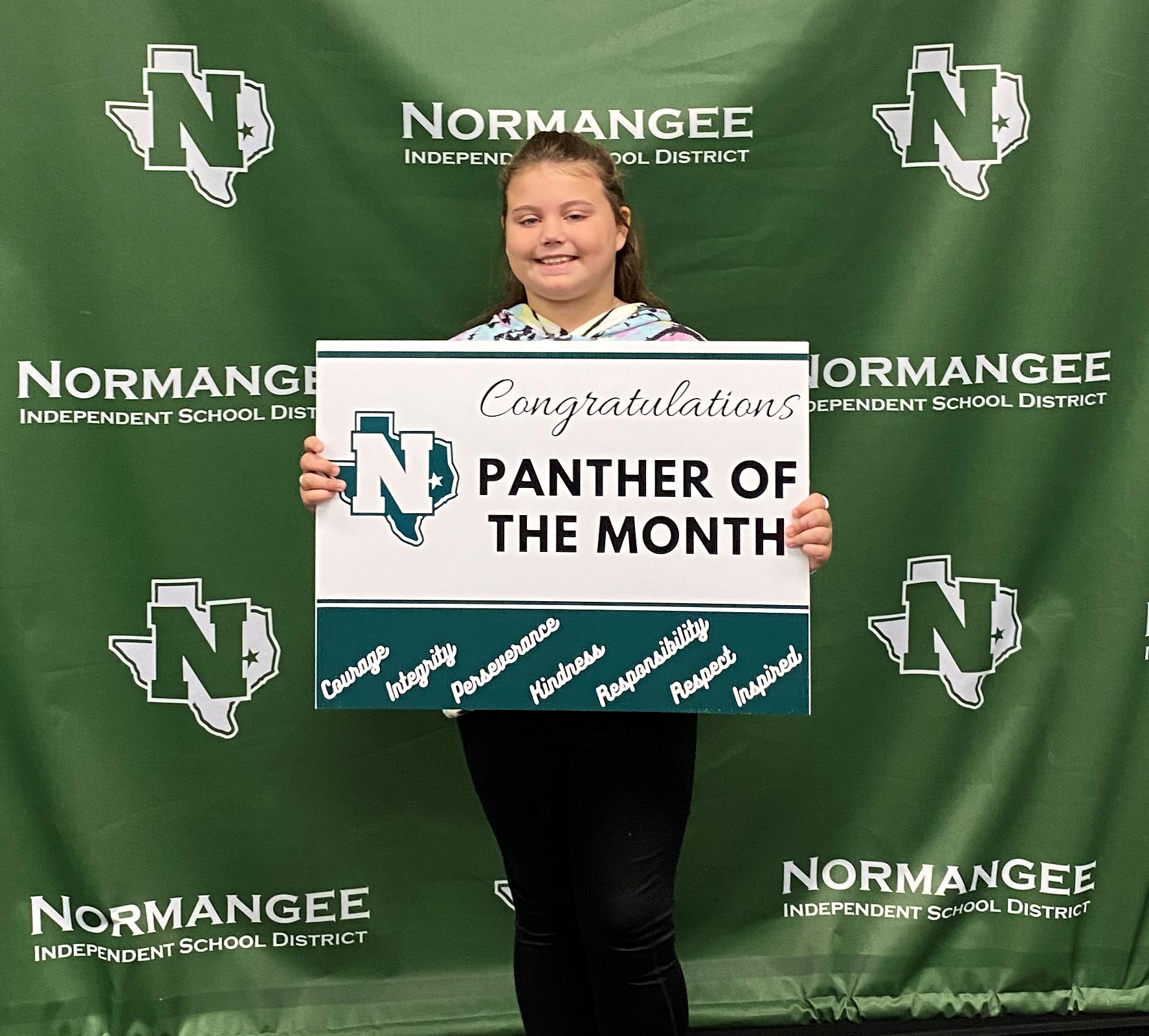 Acelee is a great student and good classmate. She takes initiative in her work and always does her best. She is willing to lend a hand to her peers. Acelee is diligent about following the rules and she leads by example.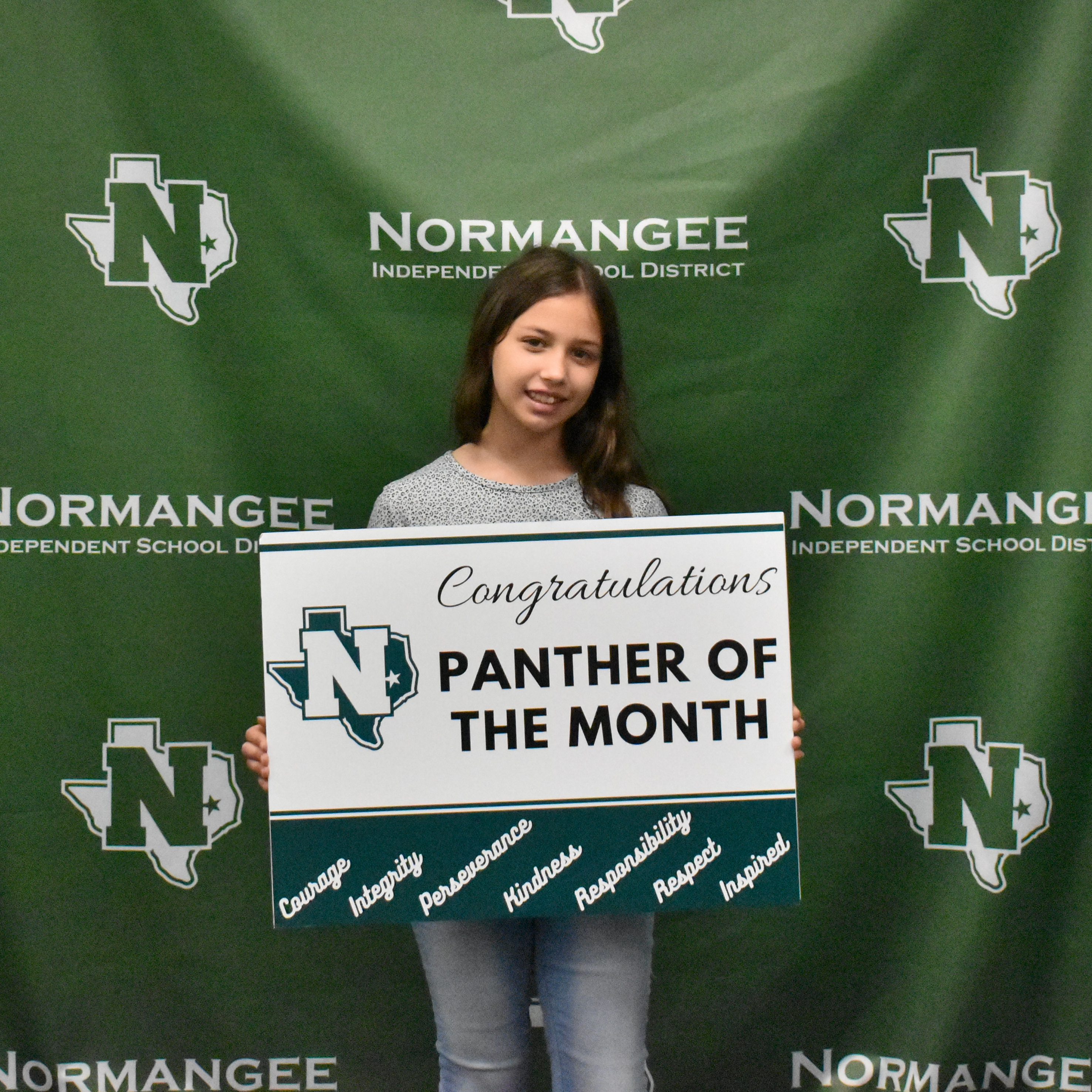 Sophia is an excellent example for every student at Normangee Elementary. She quietly goes about her business doing the right thing all the time. Sophia is always willing to help, and without hesitation works diligently to make sure everyone in the classroom feels welcome.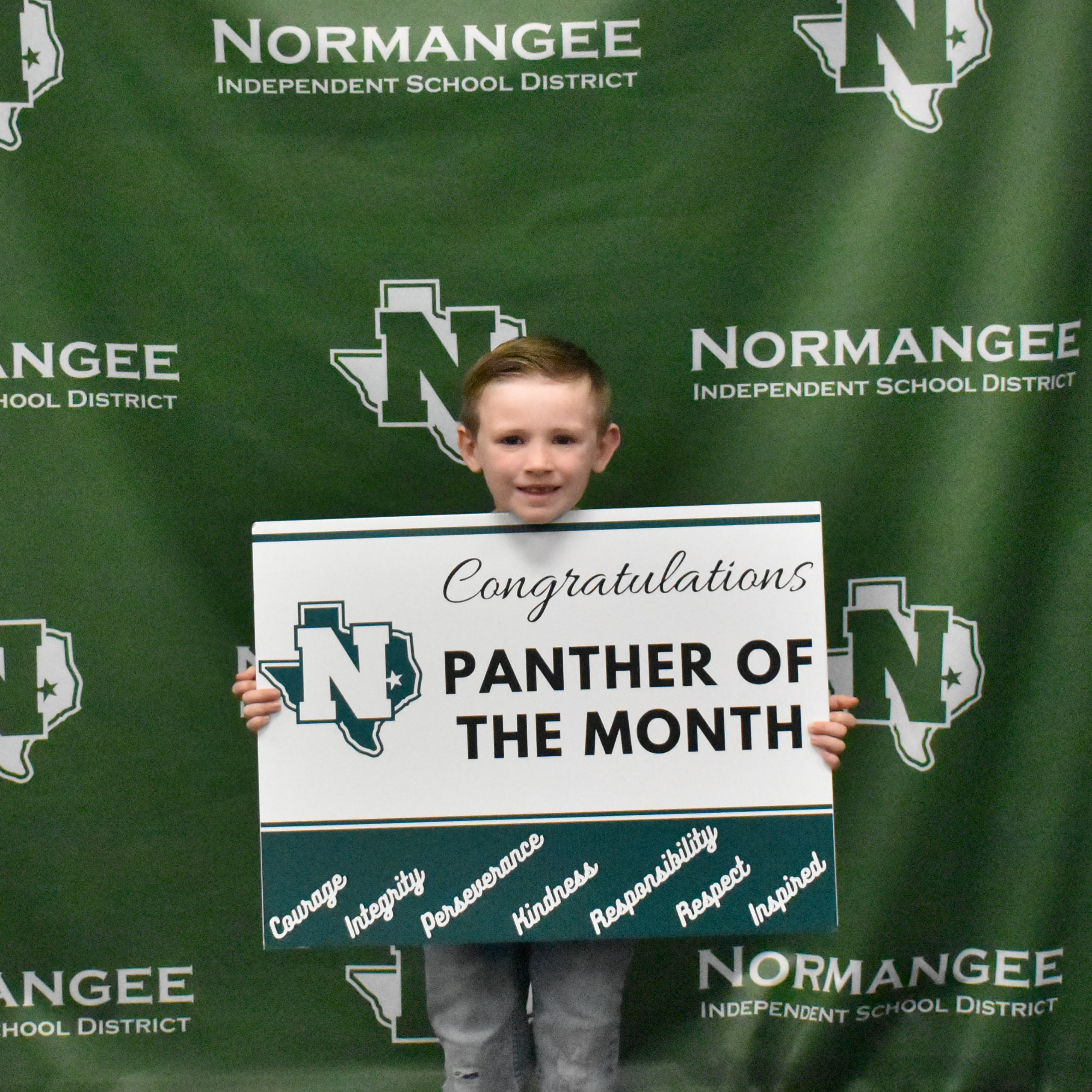 Kason is always willing to lend a hand wherever he is needed and does a great job at his school work. Kason represents NISD well because he always strives to do his best with each task that he is given.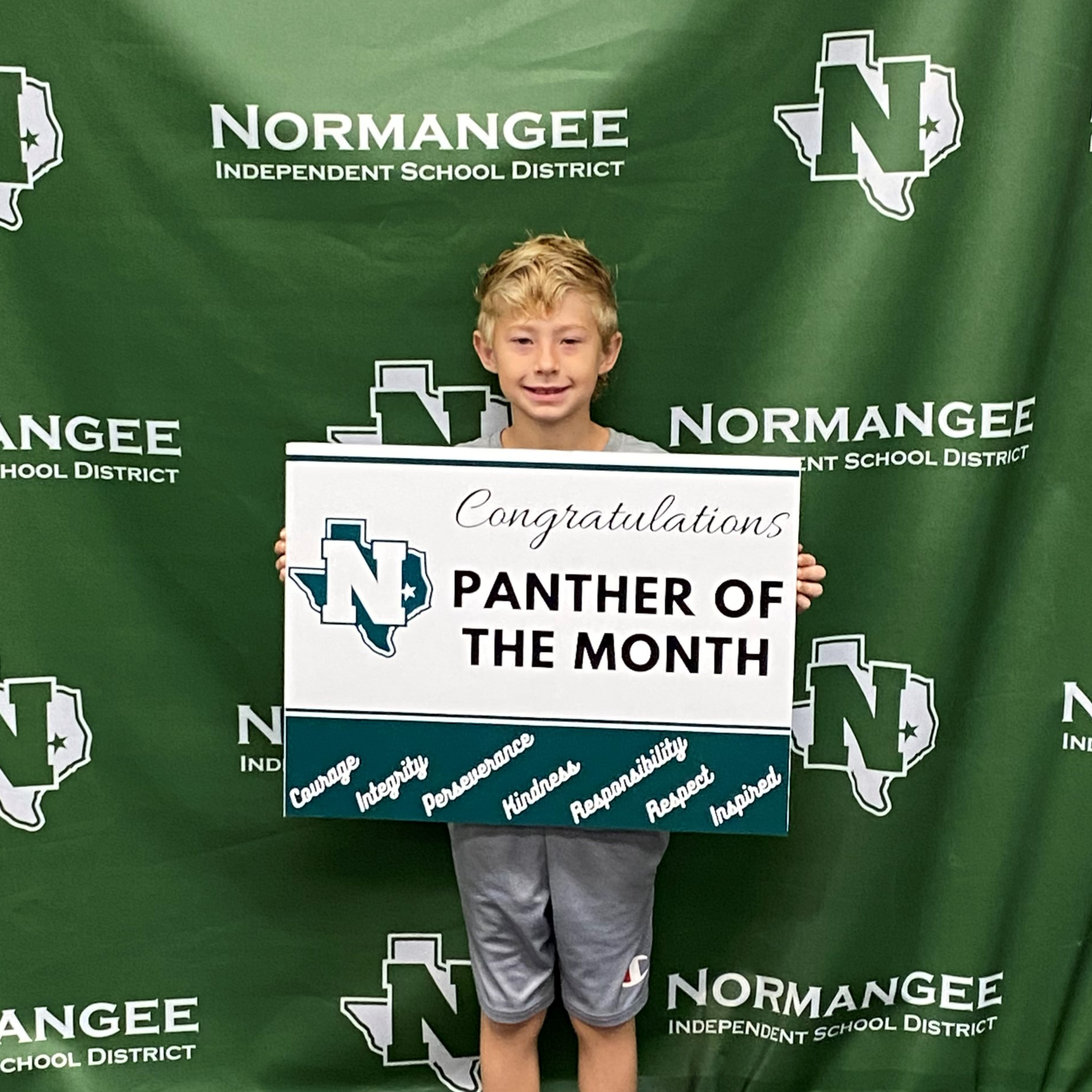 Dalton is one of the kindest young men you will come across. He treats his classmates, teachers and staff with respect . He is responsible and helps those around him. He is a person of high integrity and is always honest. Dalton is everything we look for in a student at Normangee Elementary.
Neymar is a great student. He is always happy. The other students want to be his friend because he is nice to everyone. We are very proud of Neymar.