Normangee Elementary September Students of the Month: Neymar Alarcon Dalton Sams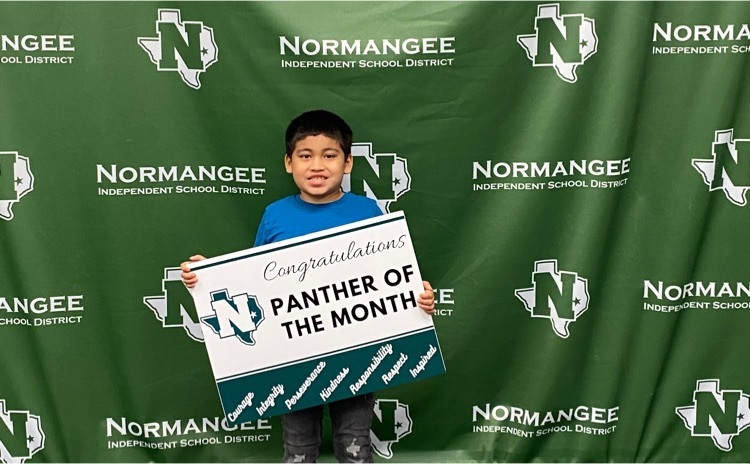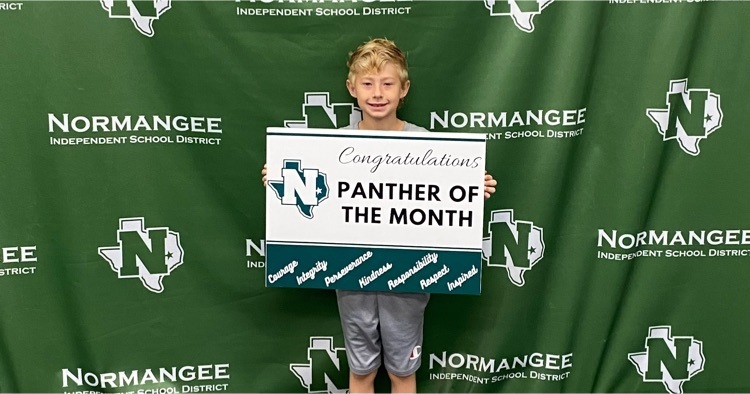 Best PE teacher in the land…..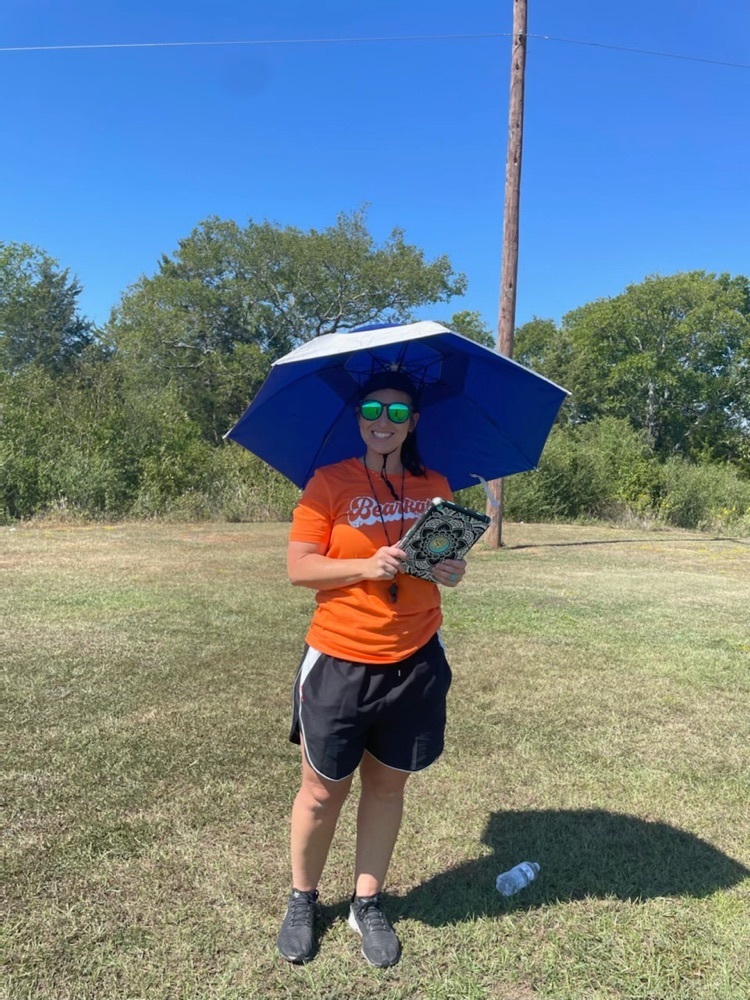 We appreciate some of our local law enforcement stopping by to spend time interacting with our students.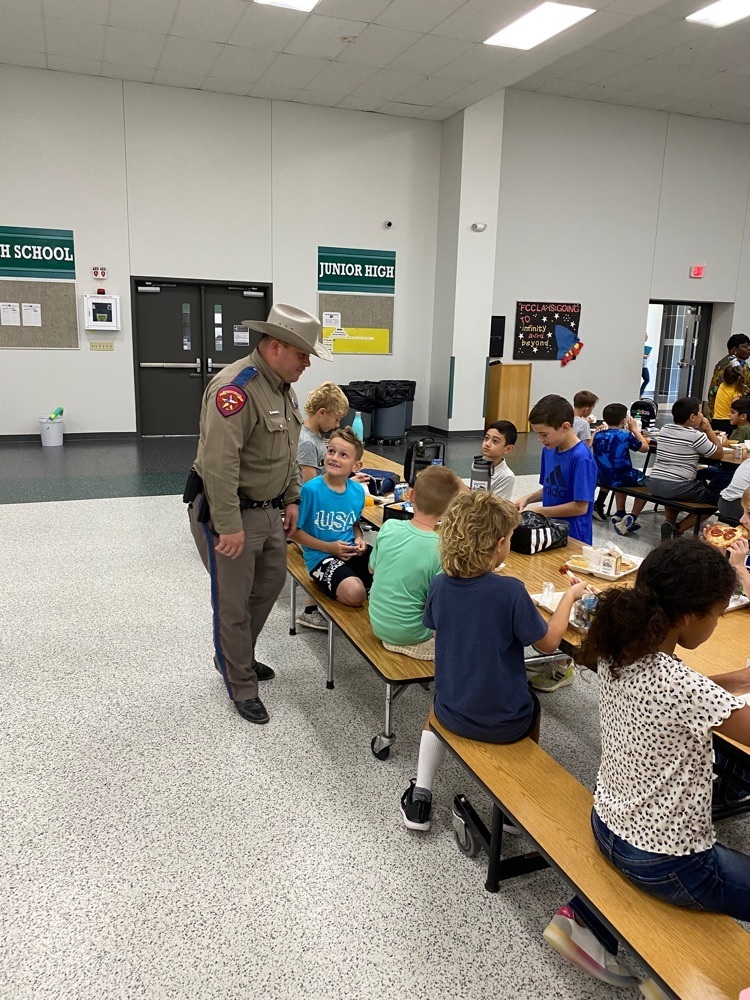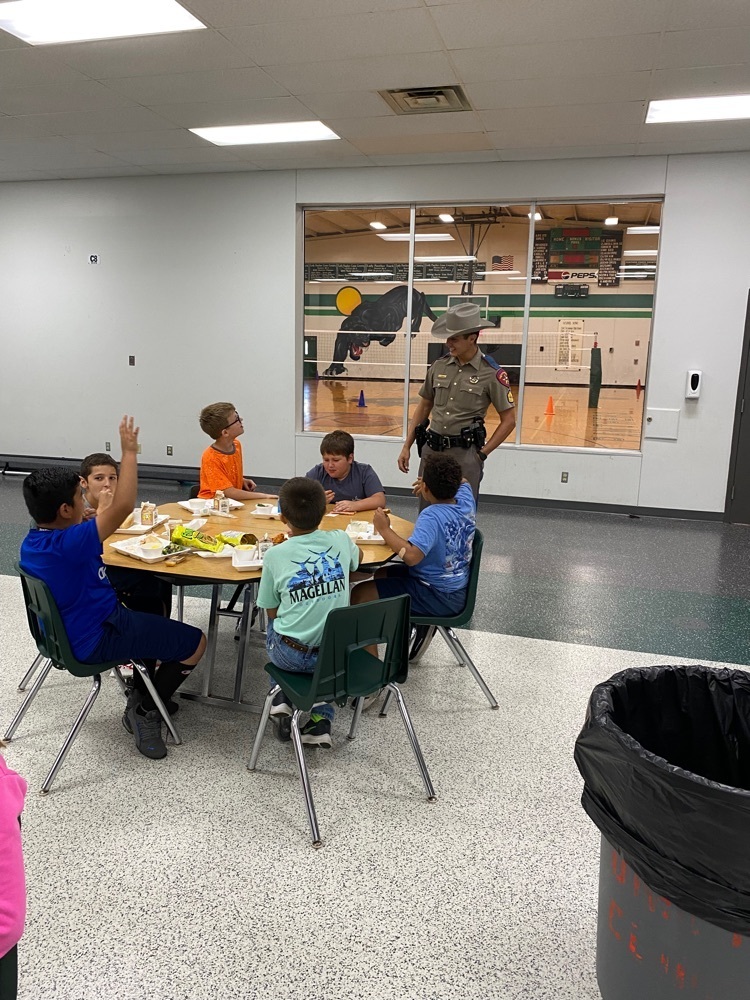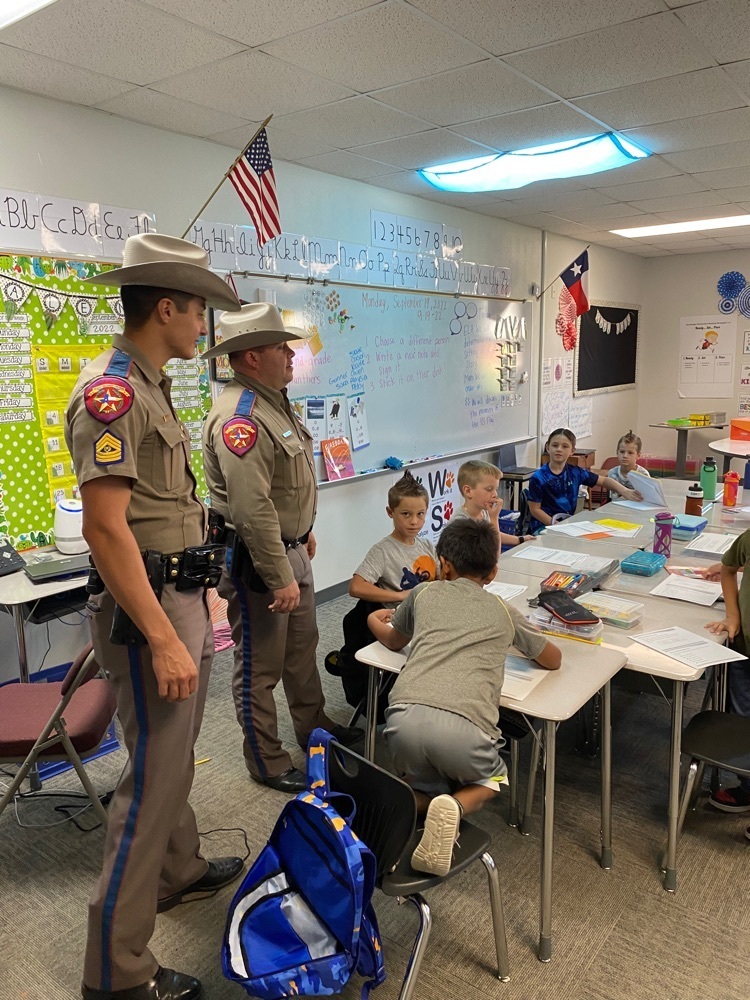 Homecoming Dress Up days: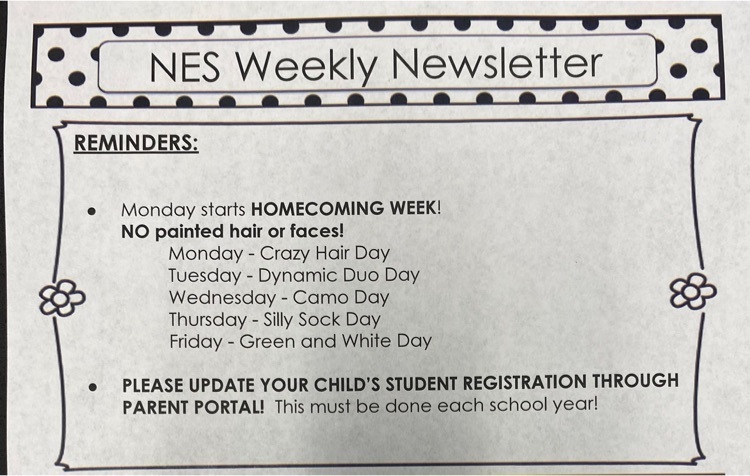 Normangee Elementary will offer an after school program for students in 1st - 5th grade beginning Monday, September 19th. The program will be offered on Monday - Thursday until 5:30 pm. Please contact Mrs. Newsom in the Elementary office for more information.

Thank you to Mrs. Stewart for lending her time to be interviewed by our 2nd graders this week.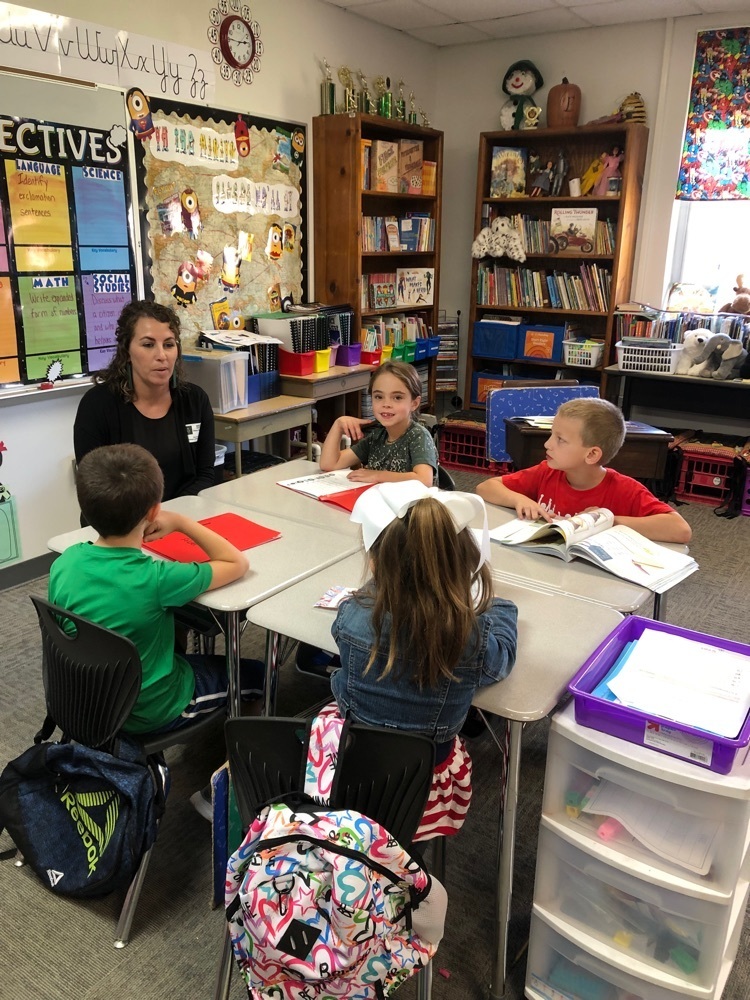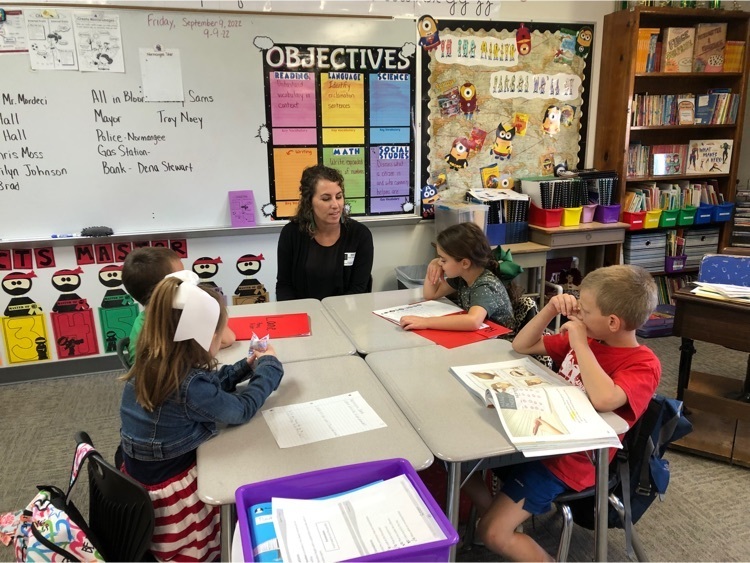 Normangee Elementary's Annual Lunch With A Loved One will be held on Friday, September 9th. Guests wishing to attend may pre-register by using the google forms link below. A paper pre-registration form will be sent home with students on Tuesday, September 6th. Pre registration forms are due by Thursday, September 8th. Please contact the Elementary Office with any questions.
https://forms.gle/ZLdXBMS5FMC6k8aK6

Additional Bus Stops! To reduce the need for students to walk across Spur 3 or FM 3, we are adding 4 satellite stops in town. Please see the attached image for stop information. These stops will begin TUESDAY 9/6. Please keep in mind these are satellite stops, we are not stopping at individual houses.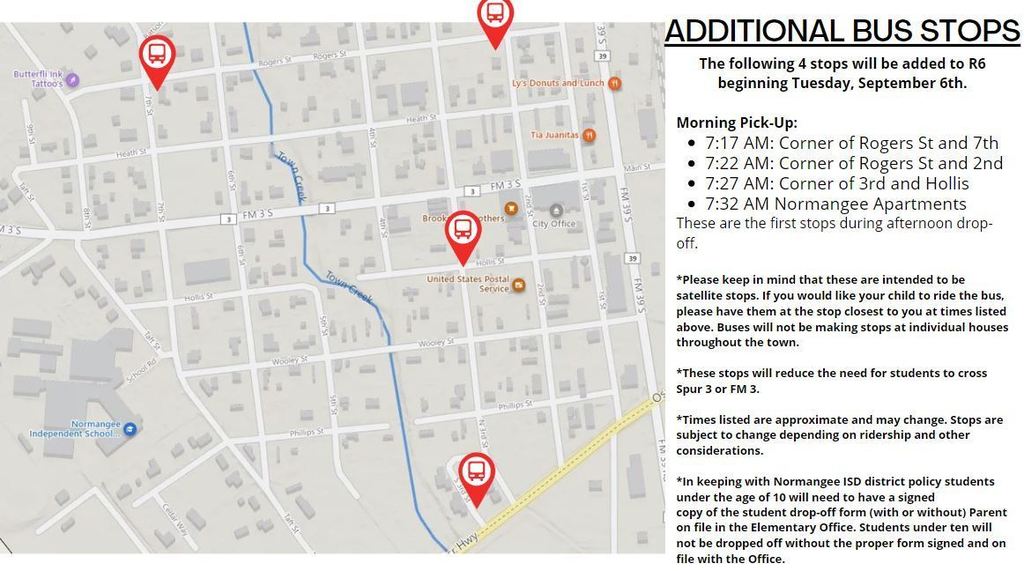 This Friday night is our first home Varsity Football Game. As a reminder, it is a District Expectation that Elementary aged students are to be supervised by a parent at all times while at any Normangee ISD athletic events. Please contact Mr. Gore directly with any questions.

Reminder tomorrow (Friday) is Hawaiian Day.

One of our newest Elementary Aides. Thankful for our Panther Pals who help our students and teachers each day.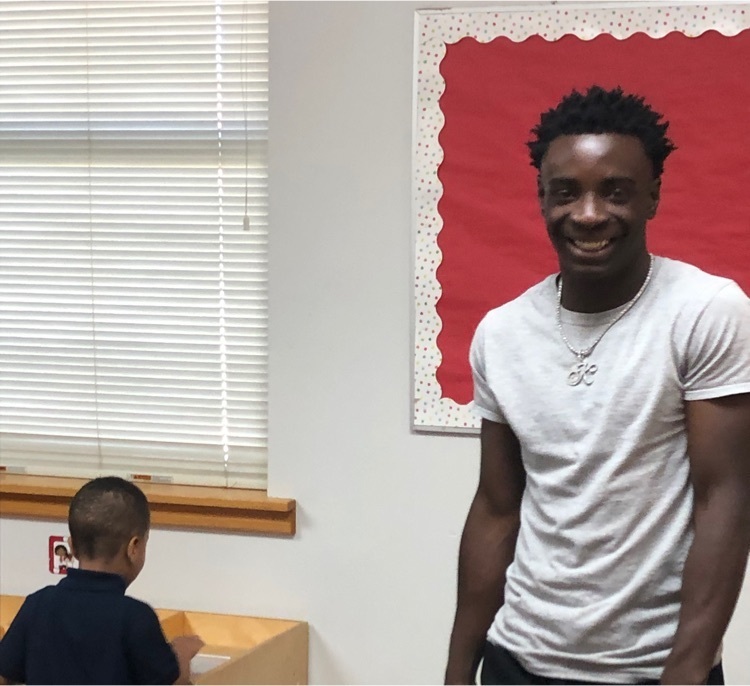 NISD Maintenance Staff greeted Elementary students each school day this week. They arrived at their station early and stayed until the last student entered the building. Good Guys setting a Great Example.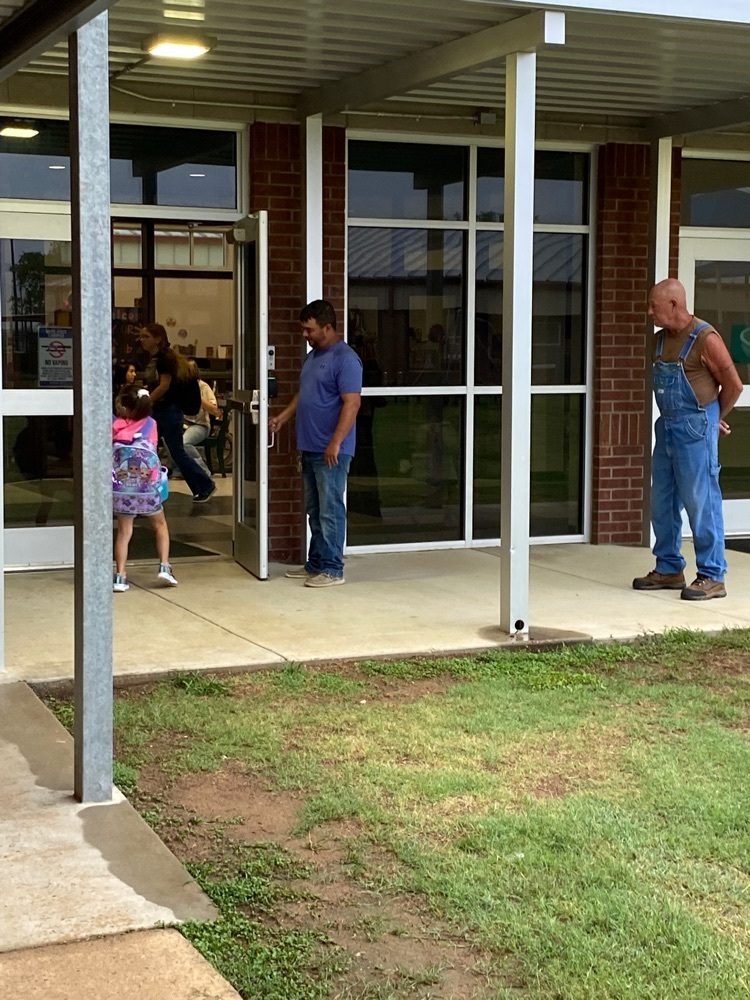 Reminder: We are not allowing visitors to come eat with their students for the first 3 weeks so we work on daily routines.

Pick Up / Drop Off Map: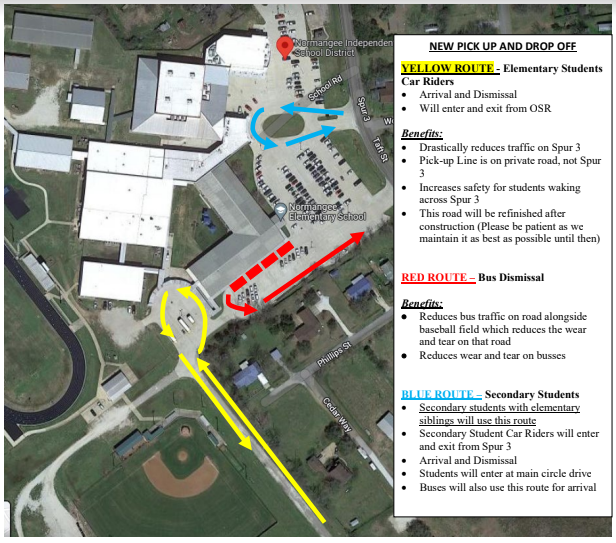 Normangee ISD will not have early release on Wednesdays. The normal school schedule is 7:55 am - 3:30 pm.

First day (8/17/22) Reminders: Parents may walk students in on the First Day of school only. School begins at 7:55 am and students are considered tardy as of 8 am. The bus pick up schedule is based on last year's route unless parents have contacted Mr. Hipple with NISD Transportation to request a change. Elementary car riders arriving between 7:30 am and 7:55 am should use the back loop entering from OSR. Elementary car riders will also use the back loop entering from OSR for dismissal starting at 3:30 pm.


Registration is open for returning students. This can be accessed through Parent Portal on the NISD website or using the Normangee ISD App. All returning students must update information though Parent Portal for the upcoming 2022-2023 school year. Please contact the Normangee Elementary Office if you have any questions.

UPDATED POST ON SCHOOL LUNCHES The federal program that provided free meals to all students last year is no longer available for this school year. In order to qualify for FREE OR REDUCED-PRICE meals, we are asking ALL FAMILIES to fill out the application at this link
https://www.mealappnow.com/mannor/splash.php
OR by scanning the QR code below. NISD School Lunch prices are set according to federal requirements: Student Lunch = $2.50, Reduced Lunch = .40 cents Student Breakfast = $1.50, Reduced Breakfast = .30 cents Please do not be confused, surrounding districts MAY qualify for community wide free lunch programs. At this time, Normangee ISD does not qualify for any community wide, free lunch programs. Please help us collect the data necessary by filling out the meal application at the link or QR Code.