Show your SPIRIT!!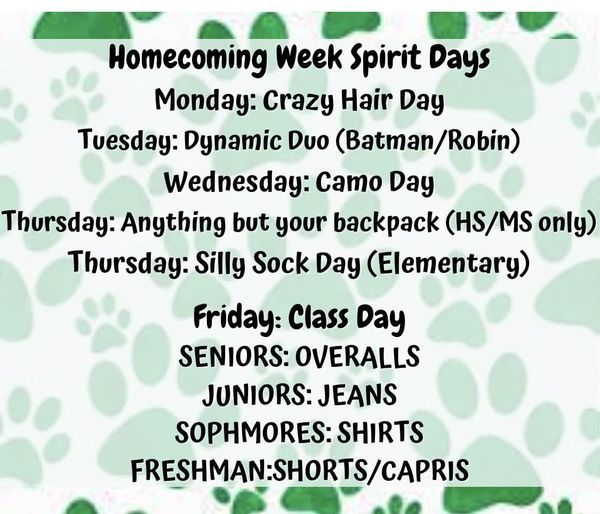 Additional Bus Stops! To reduce the need for students to walk across Spur 3 or FM 3, we are adding 4 satellite stops in town. Please see the attached image for stop information. These stops will begin TUESDAY 9/6. Please keep in mind these are satellite stops, we are not stopping at individual houses.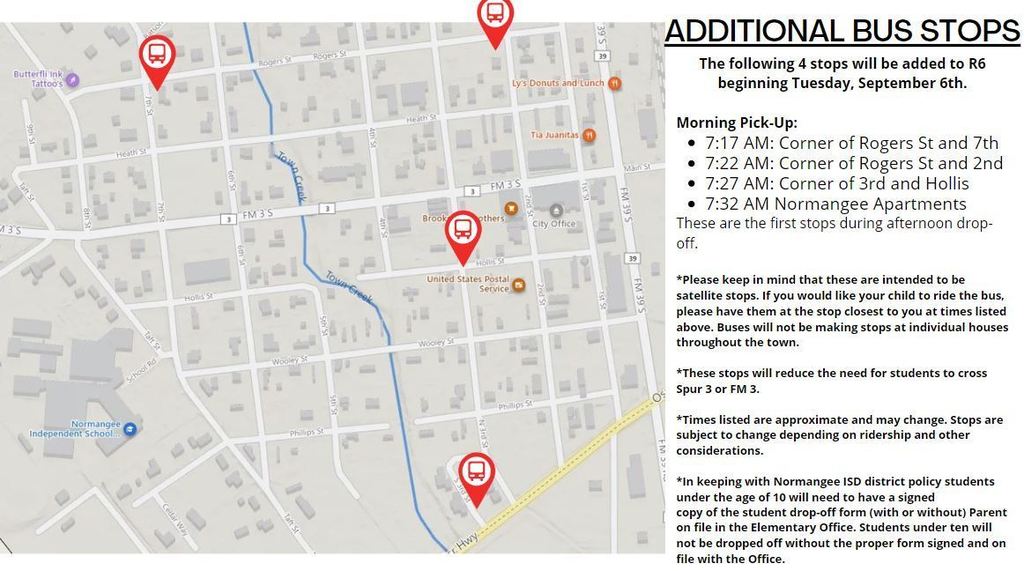 All after school practices for football have been canceled for today. All student athletes should be utilizing their normal after school transportation. If other arrangements need to be made, please call our MS Office. Thanks and stay safe!





UPDATED POST ON SCHOOL LUNCHES The federal program that provided free meals to all students last year is no longer available for this school year. In order to qualify for FREE OR REDUCED-PRICE meals, we are asking ALL FAMILIES to fill out the application at this link
https://www.mealappnow.com/mannor/splash.php
OR by scanning the QR code below. NISD School Lunch prices are set according to federal requirements: Student Lunch = $2.50, Reduced Lunch = .40 cents Student Breakfast = $1.50, Reduced Breakfast = .30 cents Please do not be confused, surrounding districts MAY qualify for community wide free lunch programs. At this time, Normangee ISD does not qualify for any community wide, free lunch programs. Please help us collect the data necessary by filling out the meal application at the link or QR Code.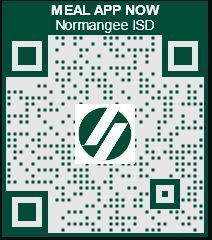 🏀 Open Gym! 🏀 Coach Daughters will be having Open Gym tomorrow (Wed 29th) at 6:15 pm! Come out and get in some work! #normangeeathletics #nhspanthers
Here is the summer strength and conditioning schedule. #nhspanthers #normangeeathletics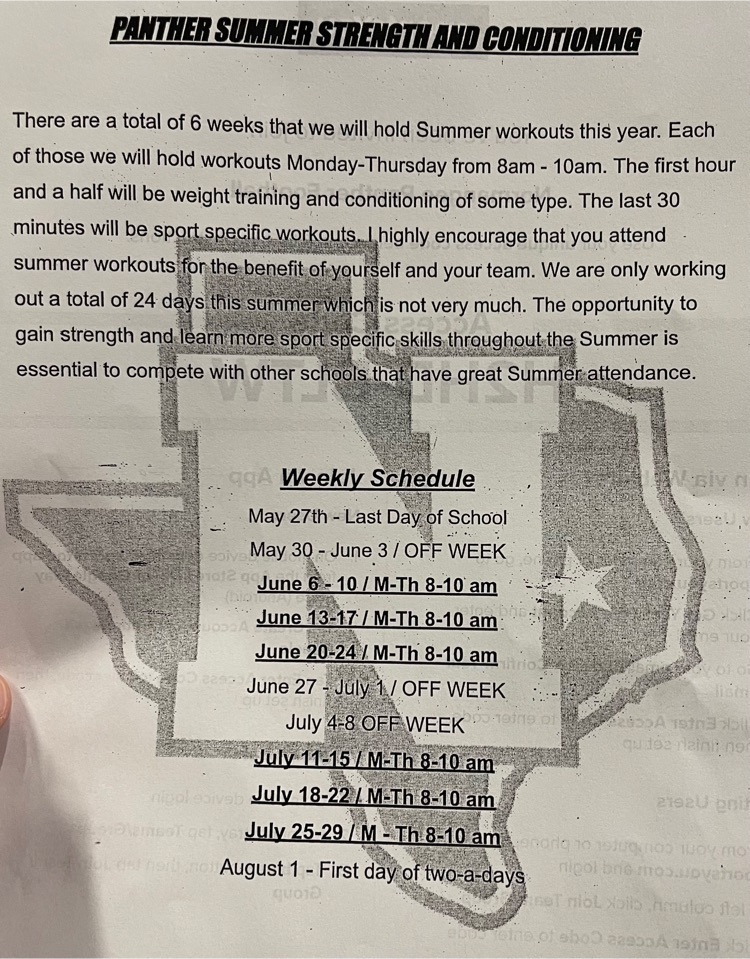 Normangee Middle School Awards Ceremony will be Monday May 23 @ 9:45 A.M. in gym. We will be recognizing outstanding students for their accomplishments throughout the year. Parents are welcome!
All returning Athletes of Normangee ISD have been sent a Google Classroom invitation for next school year. If they have not done so already they need to accept this invitation and begin completing athletic paperwork for next year. If your student is in 6th going into 7th grade we do not have that list yet. You may contact Coach Boykin for more information at
bboykin@normangeeisd.org
Athletic Physicals are tentatively scheduled for Wednesday May 11th. More info to come on this.

Senior Yearbook Ads for Sale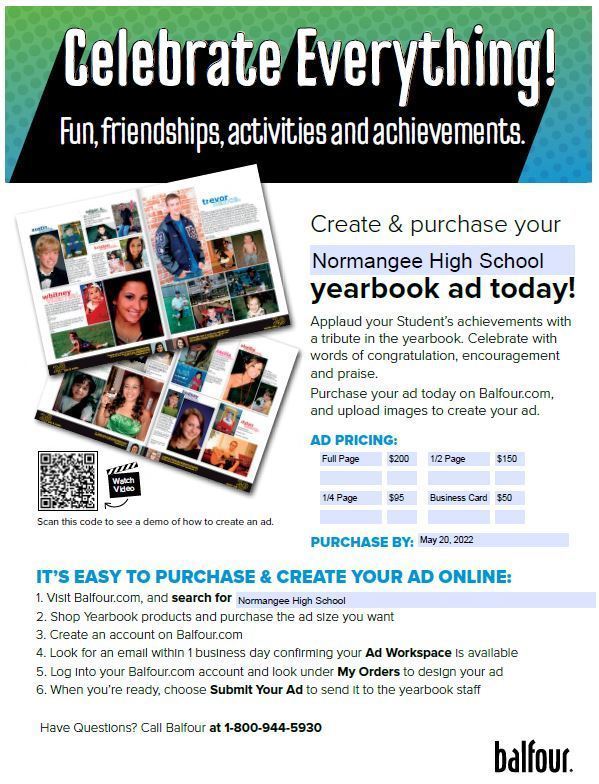 SPRING PICTURES - Online Orders March 31st (Wednesday) to order online go to... phototexasphotography.com click on "Student Portraits" "Order Online" "Spring 2022 Prepay" Search "Normangee" and follow instructions from there. Online orders will open by 8am Wednesday morning.