This week at Normangee ISD...

Mark your Calendars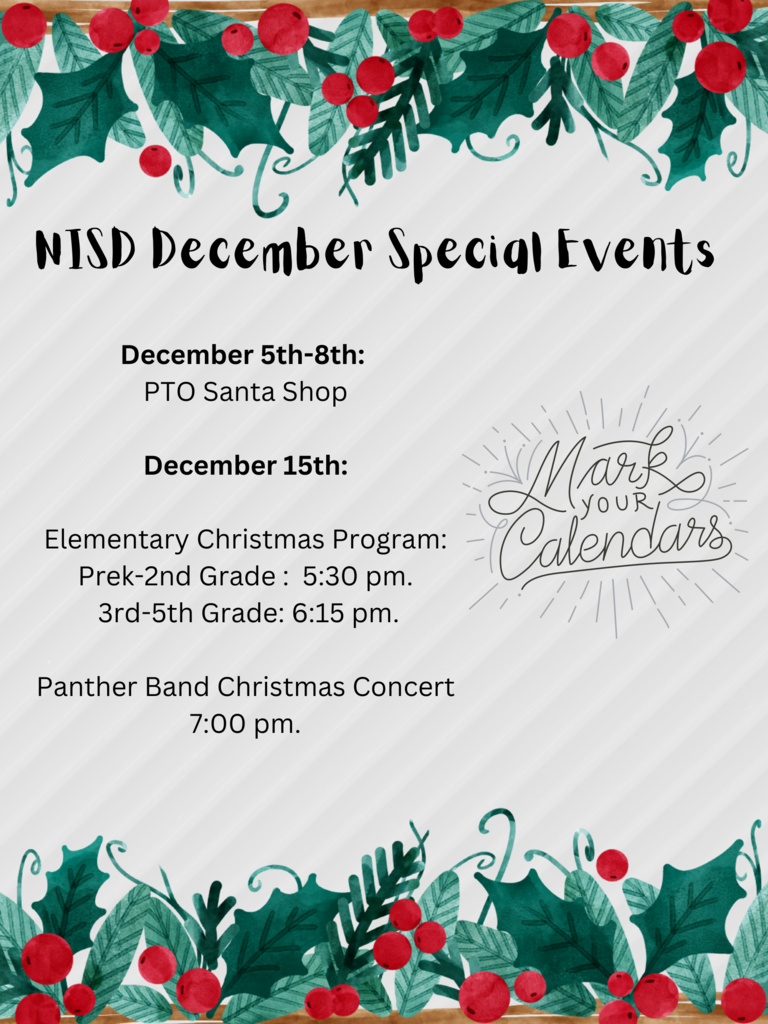 In October we had a successful turnout to show appreciation for our middle school and high school staff. Let's do it again before Christmas break to show how much they mean to us. We will be doing MS on December 7th and HS on December 14th. Use the QR codes to sign up for what you would like to bring. Thank you for your continued support.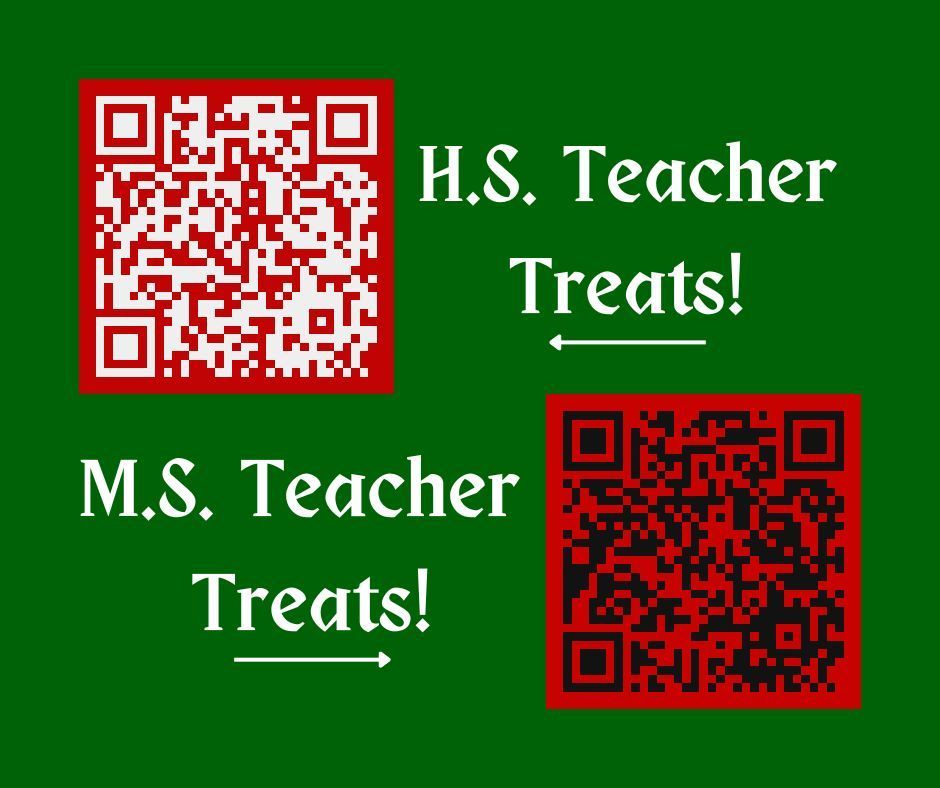 This Week at Normangee ISD...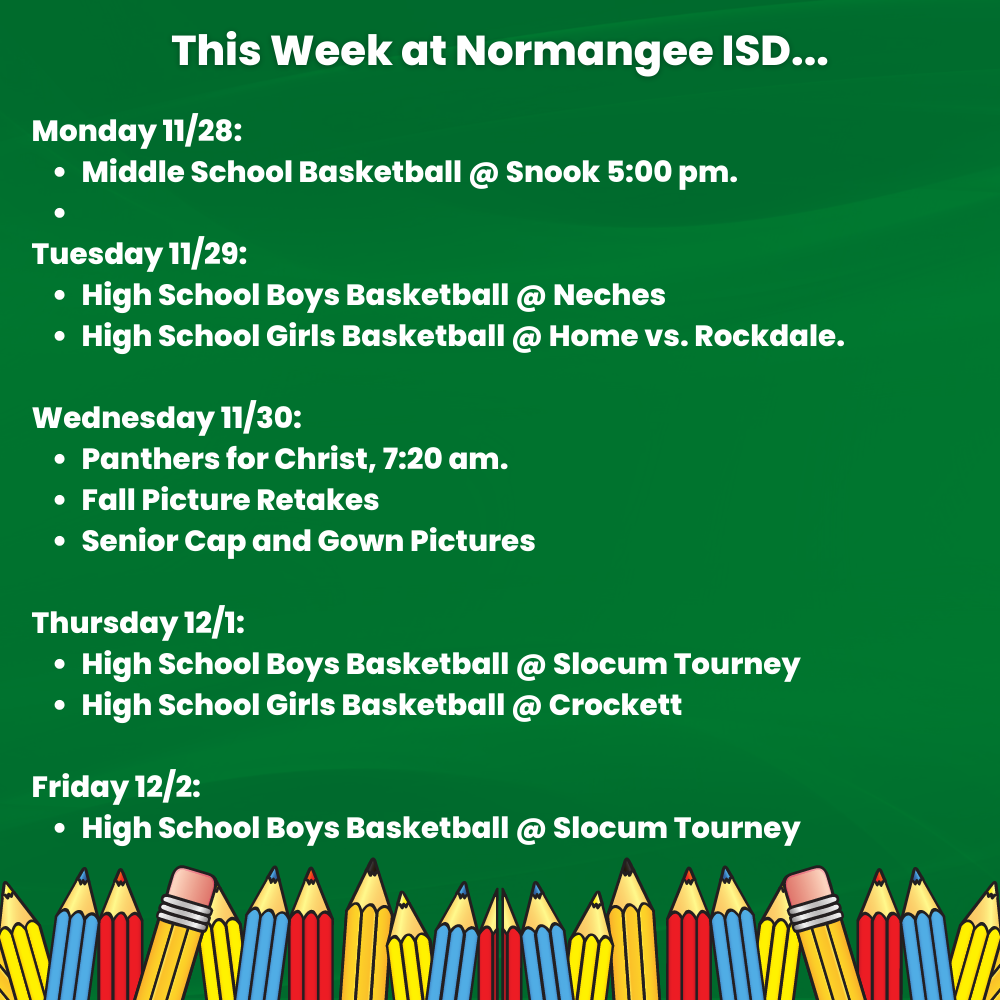 We would like to invite you to our Thanksgiving Feast. 🦃🧡 We will begin serving at 11 am.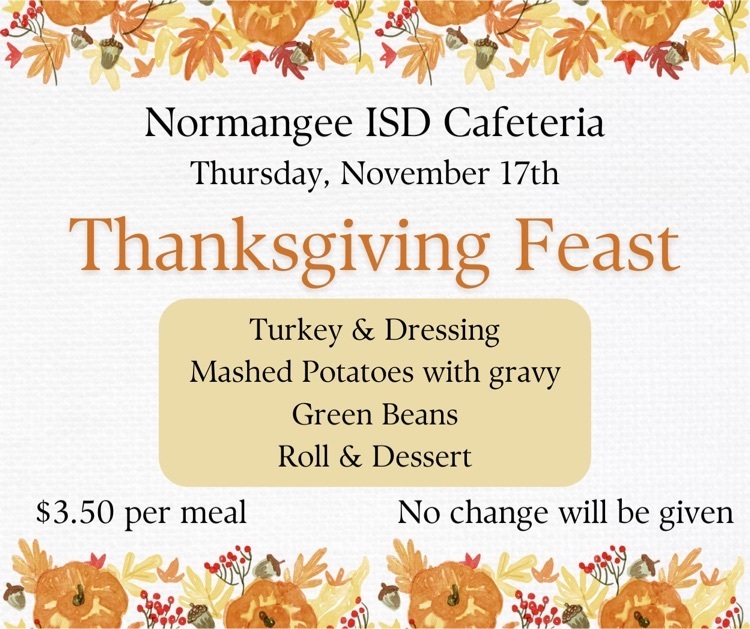 This Week at Normangee ISD...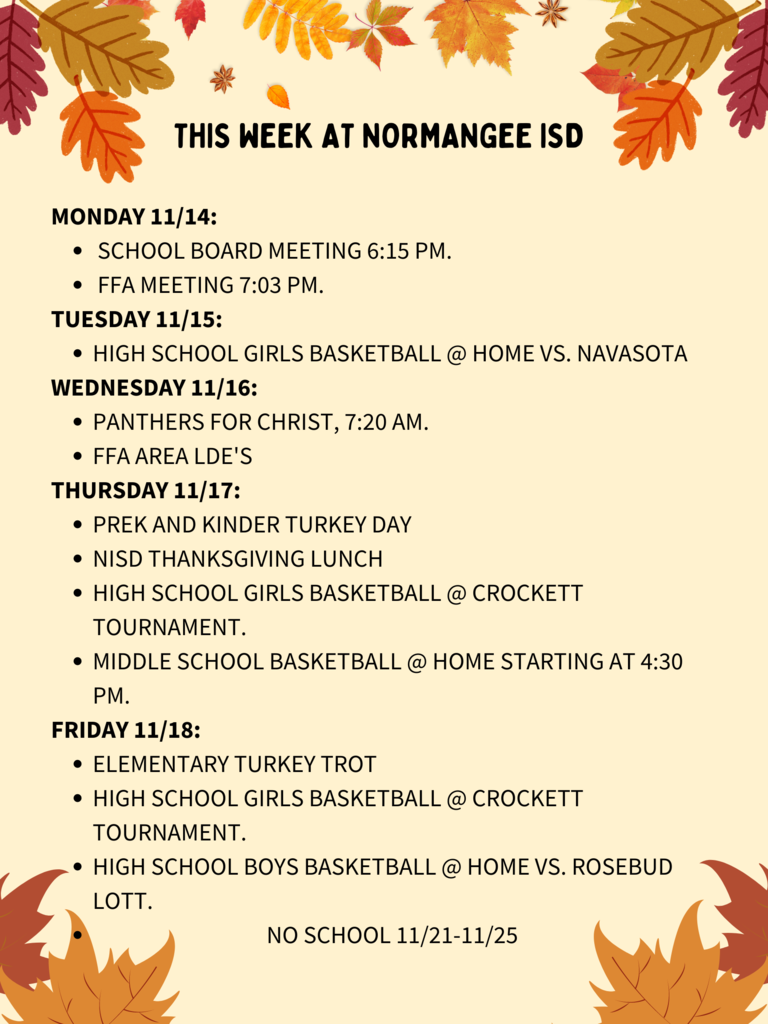 That is a National Championship for Normangee High School Alumni, Nathan Barrett. Congratulations to Nathan and his teammates on the Intercollegiate Meat Judging team.

What a special moment today during the Veteran's Day rehearsal as we welcomed a true hero home after a long deployment! Surprise Aislynn, Daddy is home!!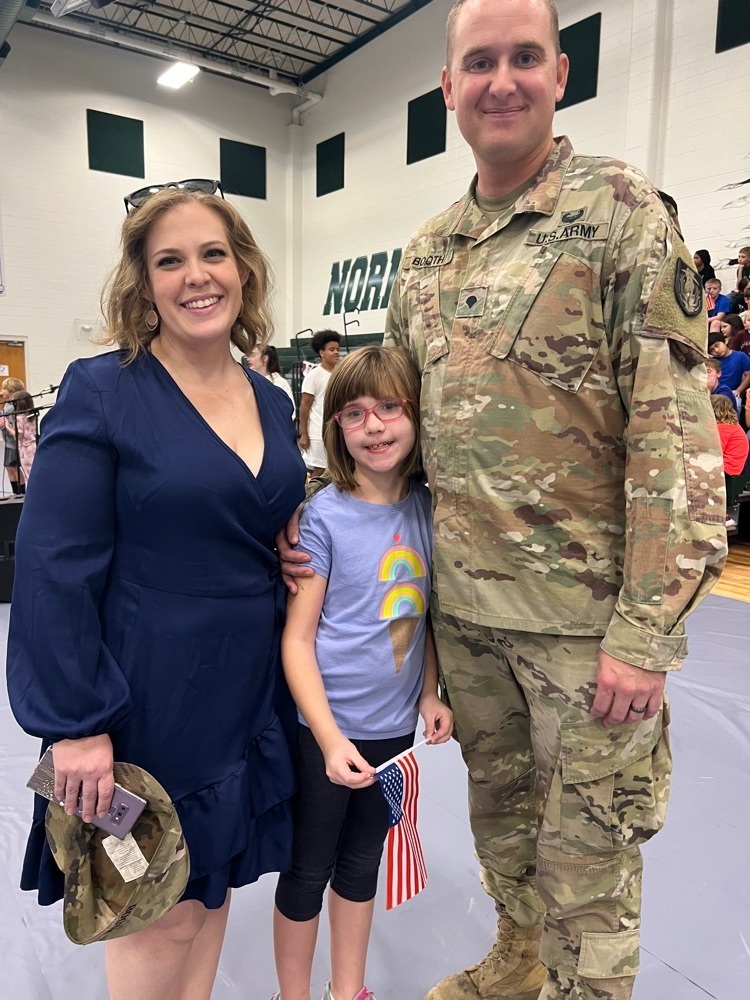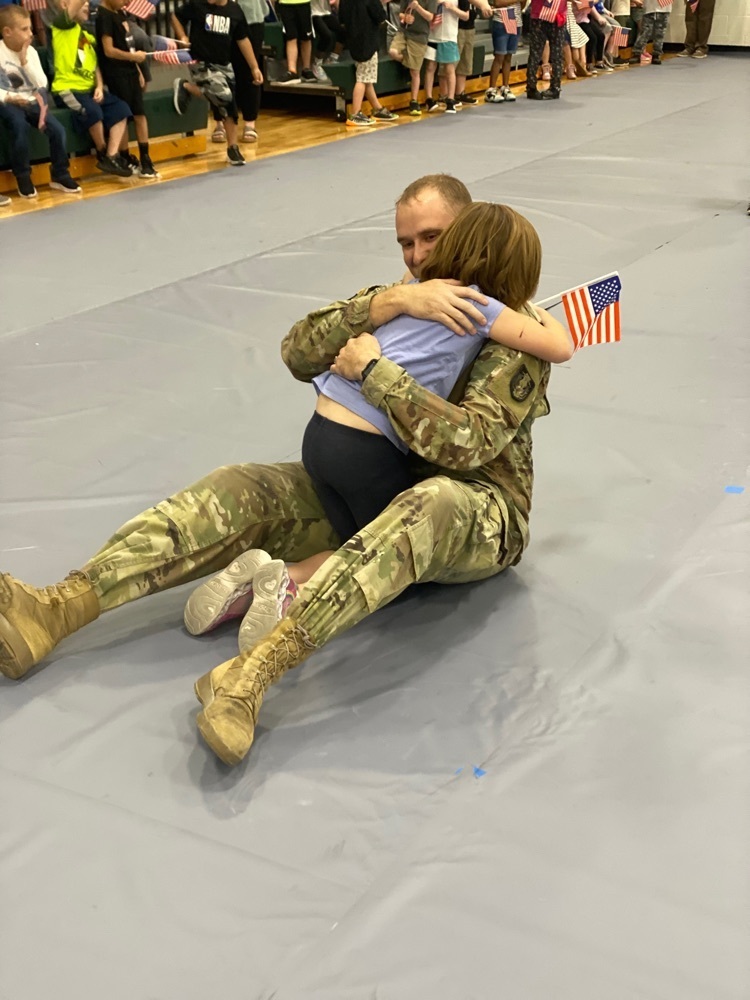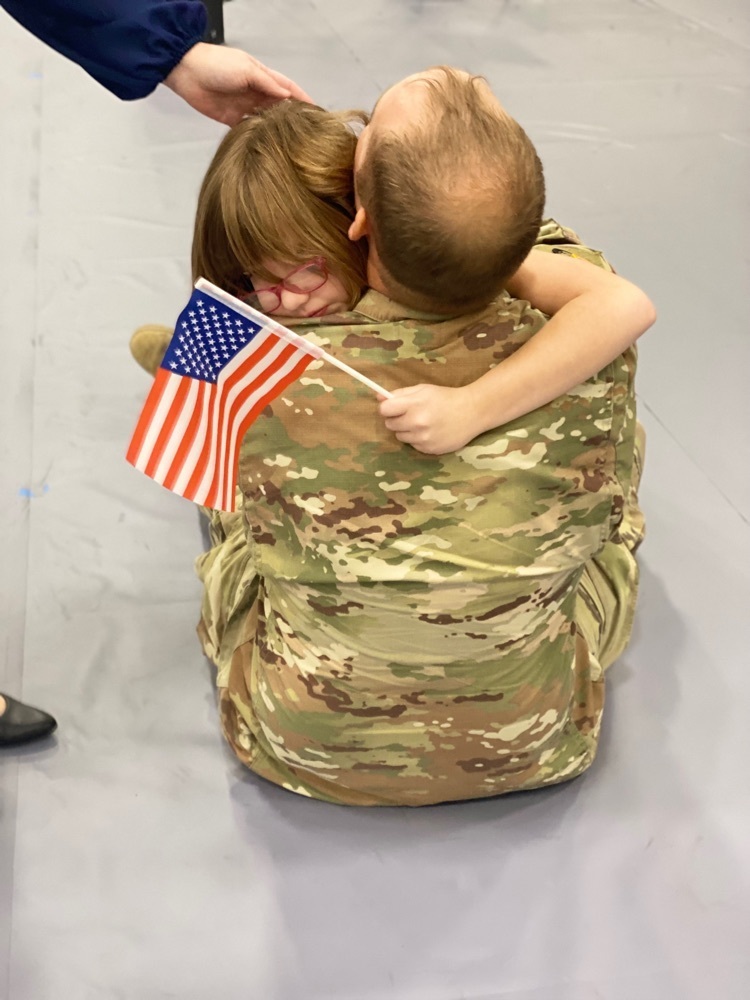 Attention Parents: All reports cards for the 2nd Six Weeks have been posted to Parent Portal. Paper copies of report cards are not being sent home. If you need assistance with Parent Portal, please contact your child's campus office.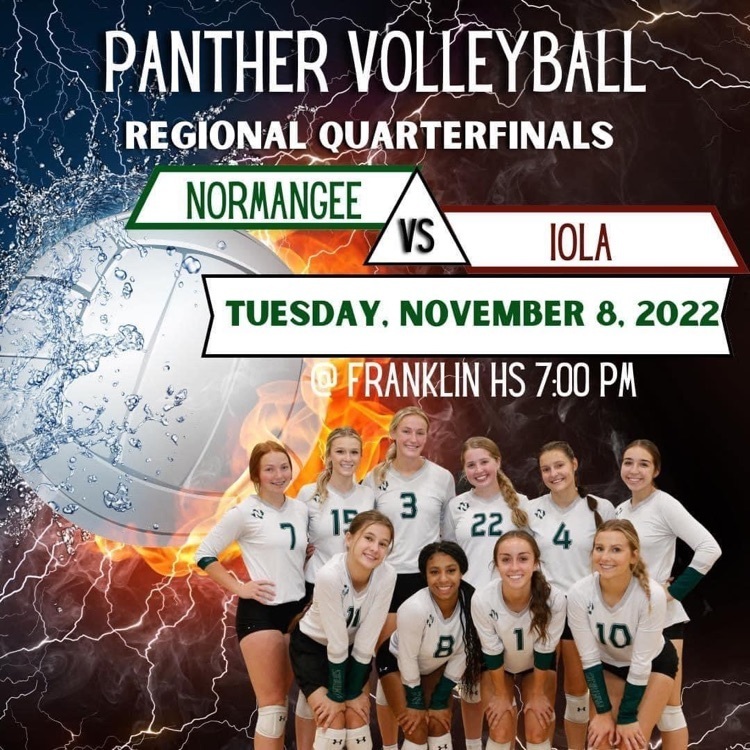 What is Teamwork? Teamwork is the ability to work in unity with others towards a common goal. For us to learn how to become team players, it is important that we learn to listen, encourage our peers, and allow and invite others to contribute their talents and skills. Why focus on Teamwork? Teamwork improves communication: Teamwork helps us improves our verbal and non-verbal communication skills, conveying that we care and a relevant message. Teamwork builds interpersonal awareness: Growing a great team requires us to first build strong relationships through better understanding ourselves and others. Teamwork celebrates diversity. Teamwork thrives from diverse ideas that come from a mixture of different genders, cultures, expertise, experience, and problem-solving approaches.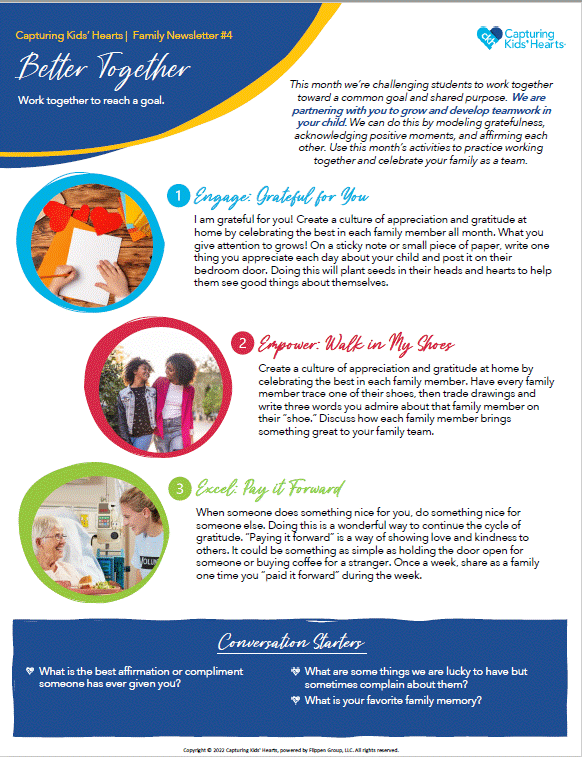 This Week at Normangee ISD...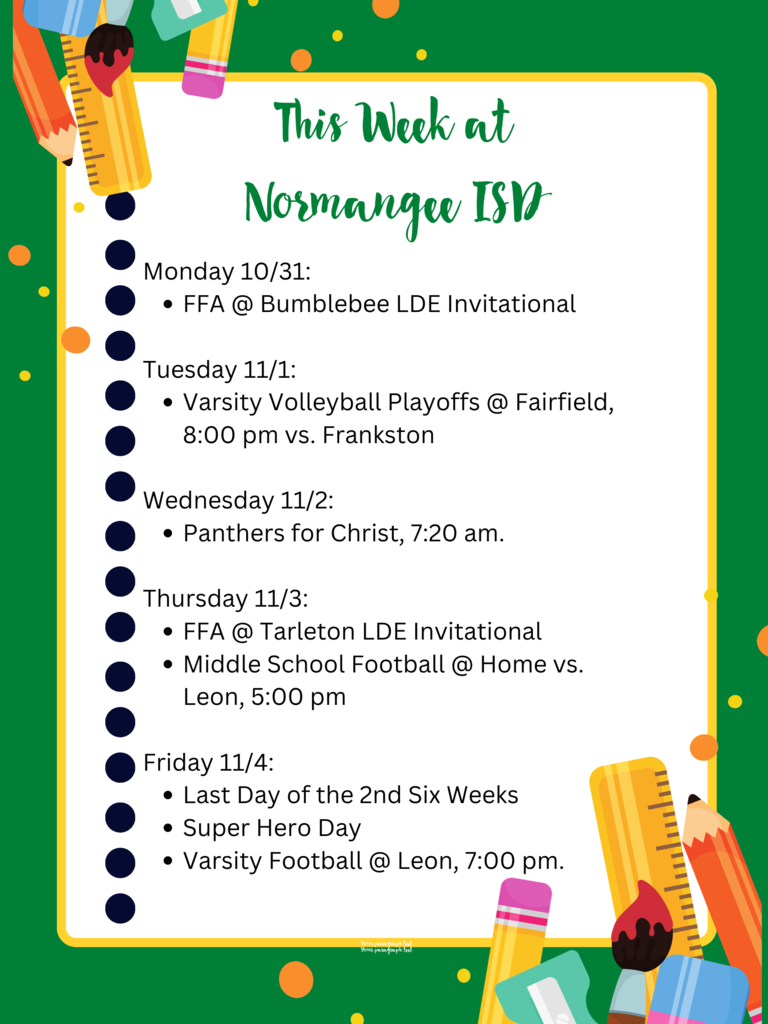 This Week at Normangee ISD...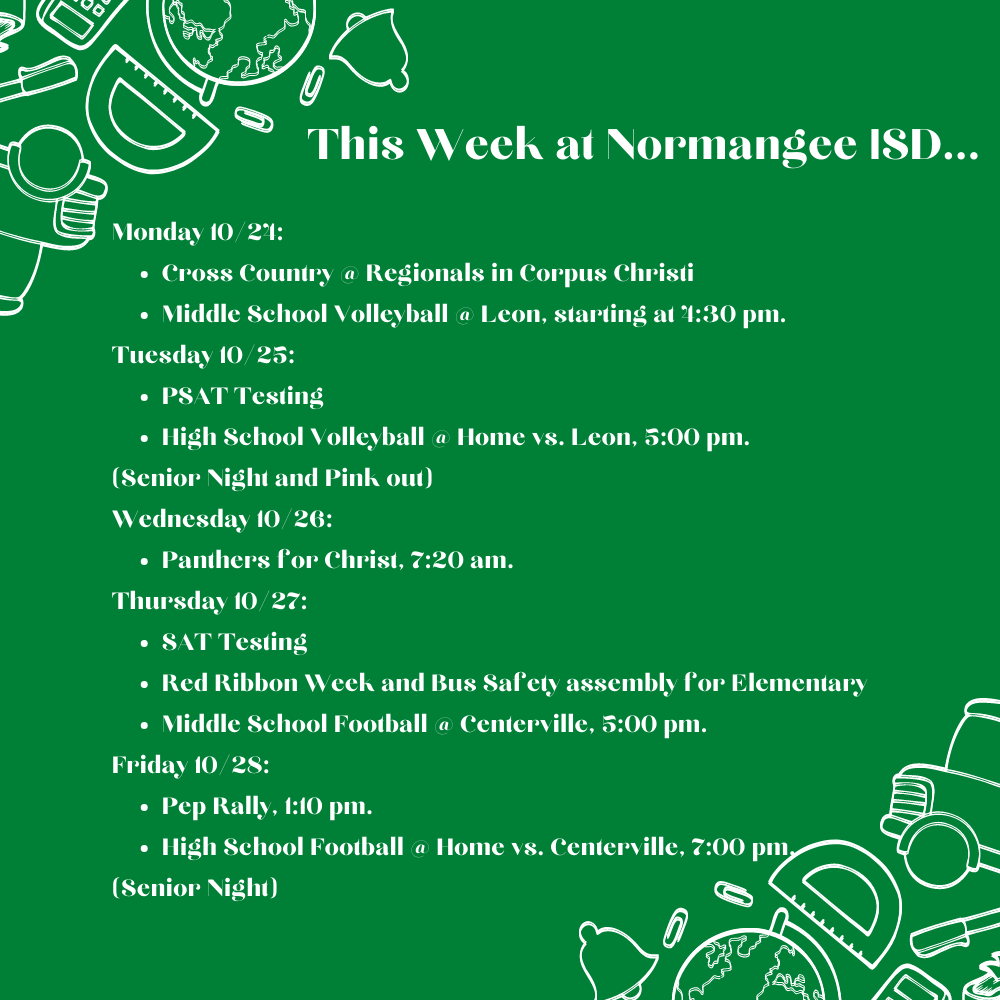 Panthers sweep Centerville in 3. Way to go Ladies!!!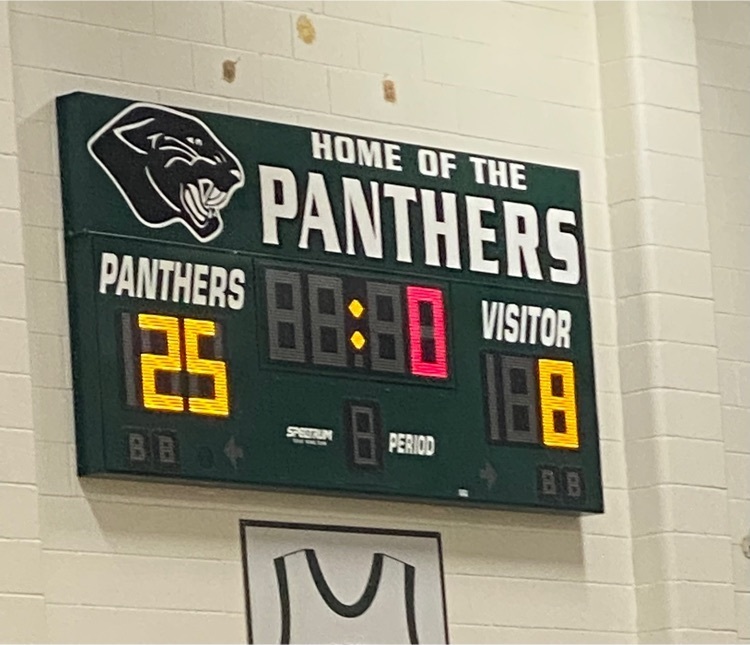 CONSTRUCTION UPDATE 10/20/22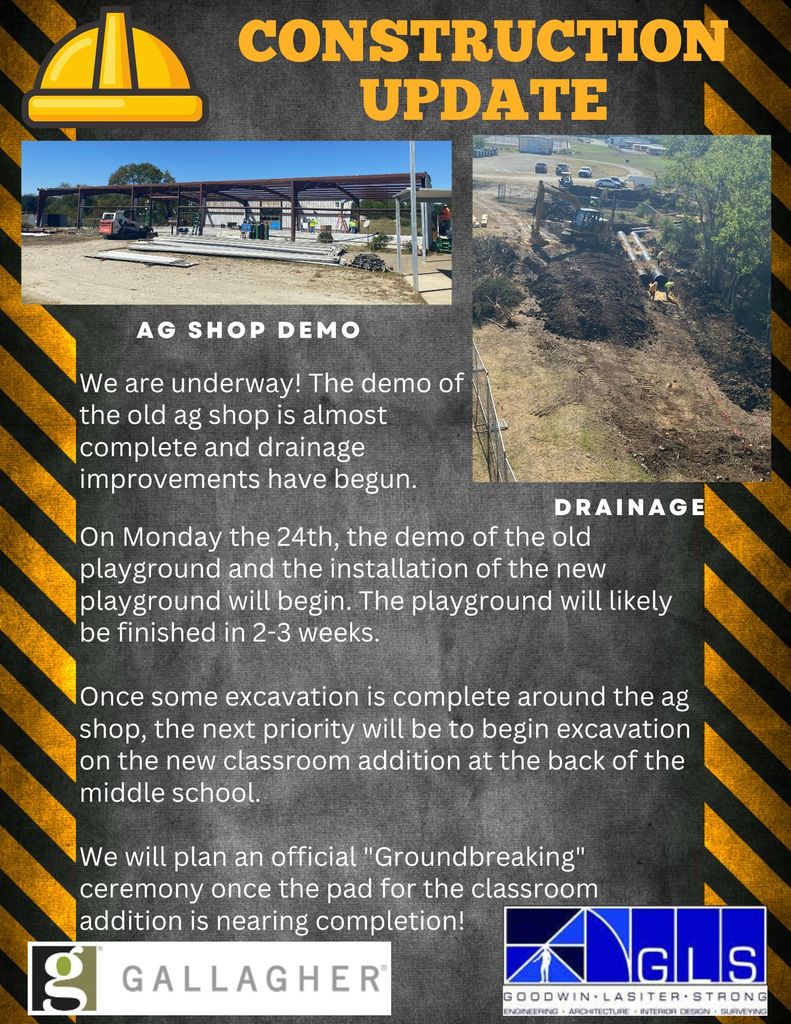 Best of luck to our Panther Band tomorrow!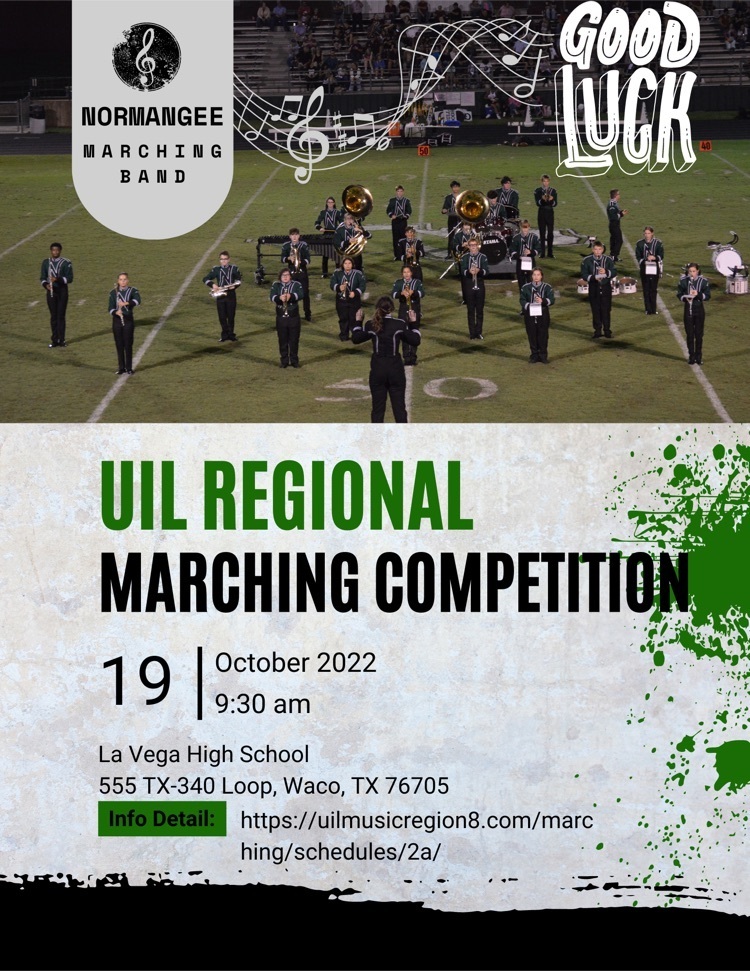 Mark your calendars! This student led event is always one to look forward to.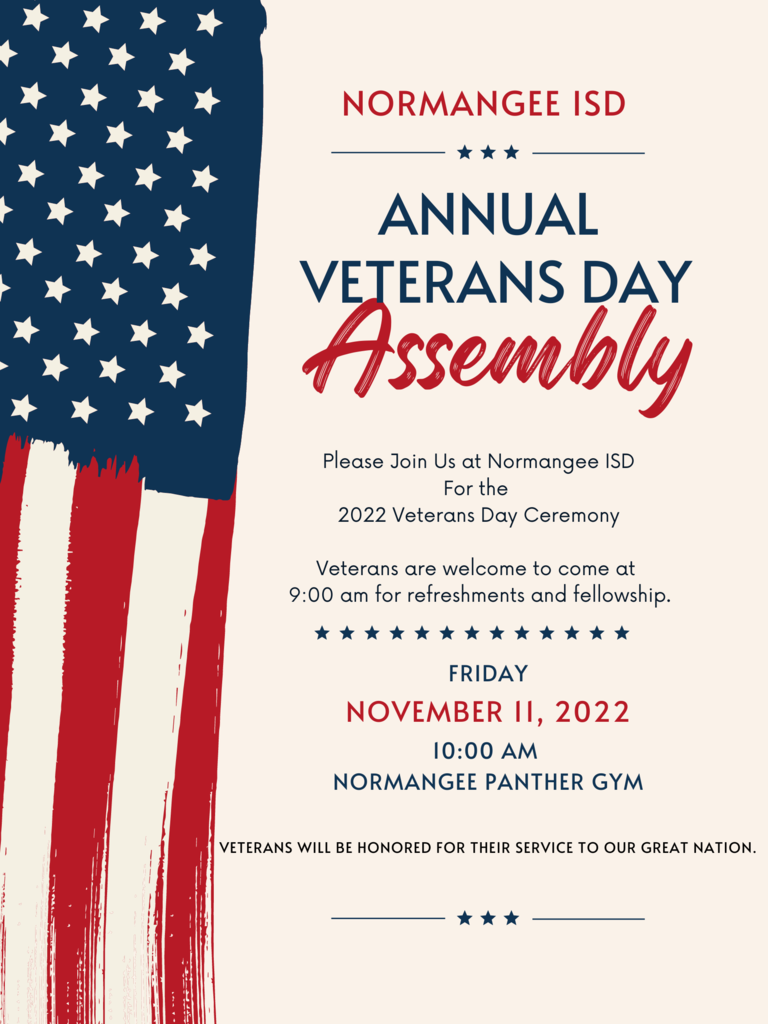 District Champs!! Congrats ladies, way to represent!!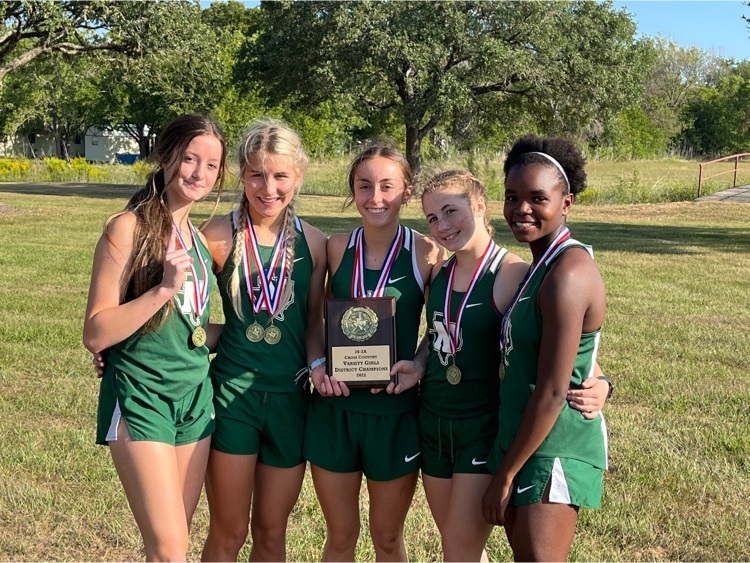 It's time to get building! Over the next couple weeks you'll see construction fencing and more equipment begin to move about campus! It's an exciting time at NISD! Thank you to our community for the support!